The owner offered a $1,000 no questions asked reward for his pet reptile.
A man stole an albino tegu lizard from GX3 Reptiles in Sacramento, CA, and even though the reptile was returned two days later, police are still looking for the man who stole her.
According to GX3 Reptiles owner Grant Garton, after the theft, Albi was purchased for $200 in a city park, and the man who bought him returned the reptile to GX3 Reptiles after his girlfriend apparently saw coverage of the theft on the news.
---
---
The day Albi, who is Garton's personal pet and not for sale, was stolen, Garton offered a $1,000 reward for her safe return no questions asked. The store, which Garton had been planning to open for the last 10 years, had been open just a month when the theft occurred, and the entire crime was caught on surveillance camera.
If the man is caught, he faces felony burglary and grand theft charges. If you know the person in the images, you can submit a tip on the Sacramento Valley Crime Stoppers web page here.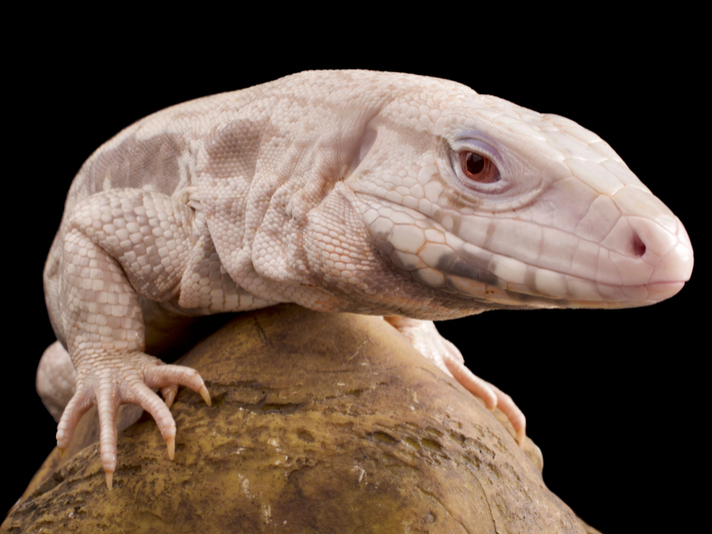 reptiles4all/shutterstock
Albino tegus are rare and command high prices. They are known to be mellow lizards eventhough they can get very large.
Black and white tegus grow about 2 1/2 to 4 feet in length and can live up to 20 years. They are native to Central and South America and look like monitor lizards. Although not overly aggressive, tegus do have sharp teeth and strong jaws and claws.