Tommy Leong has launched an Indiegogo campaign to fund the build of this herp enclosure.
Tommy Leong, who while at PT Lekong introduced the Java Tree Perch for Pet Parrots (which you can find at Petco), and designer of the Reptile Javarium, which won 2nd place at the 2012 SuperZoo pet expo is working on a next generation enclosure for herps. He has launched an Indiegogo campaign in hopes that he can get the system to market.
Advertisement
Called the Model EH3005, Leong says the enclosure (27"L x 18"D x 20"H) is a modular and expandable system that enables you to expand, 30 gallons at a time.
The unit is modular and seems to be very well thought out. The front and side panes are removable but also self-lock. The front pane uses a spring-loaded squeeze triggered auto locking system that auto stops in four positions. The side panes are released via a latch and then auto locks.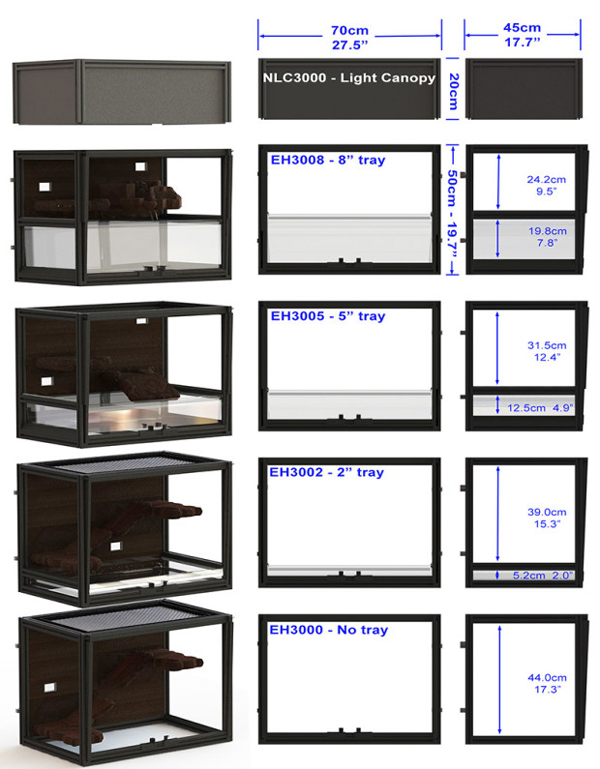 Advertisement
Modular Reptile Enclosure
The enclosure is modular so you can expand it how you wish.

A unique feature of the enclosure is the use of ledges, ramps, and even a waterfall/planter that attaches to the back wall. These enable your reptile to climb up and off the substrate floor, gain access to a wet section of the enclosure, or just climb up and rest.
Advertisement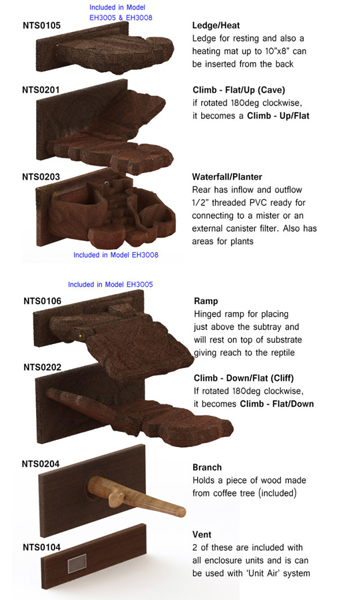 MODULAR REPTILE ENCLOSURE
Various ledges can also be added to the enclosure.

The enclosure starts at 30 gallons, but since the system is modular, you can add more enclosures to create a larger living space for your herps, according to the company. You can stack one enclosure on top of another for more vertical living space, and you can also expand the system by attaching another enclosure on the sides.
Advertisement
The system also offers an optional Unit Power and Unit Air control boxes that enables you to organize the enclosure's wiring, while the unit air helps to control and vary the climate within the enclosure.
For more detailed imagery of the Modular Reptile Enclosure concept, or to help get this project funded, visit the Indiegogo page here.
Advertisement