The bladder stone was about the size of a softball.
How does a veterinarian remove a large bladder stone from a tortoise? Start with a power saw and finish with a bit of glue.
Tampa, Fla., practitioner Peter Helmer, DVM, Dipl. ABVP, did just that after a 55-pound Sulcata tortoise (Geochelone [Centrochelys] Sulcata) called Sully needed a bladder stone the size of a softball removed from his abdomen.
Sully's owner, Renee Niehaus, took the tortoise to his primary veterinarian because of a nosebleed. When an X-ray revealed the stone, Sully was referred to a BluePearl Veterinary Partners specialty hospital, where he was placed in the care of Dr. Helmer.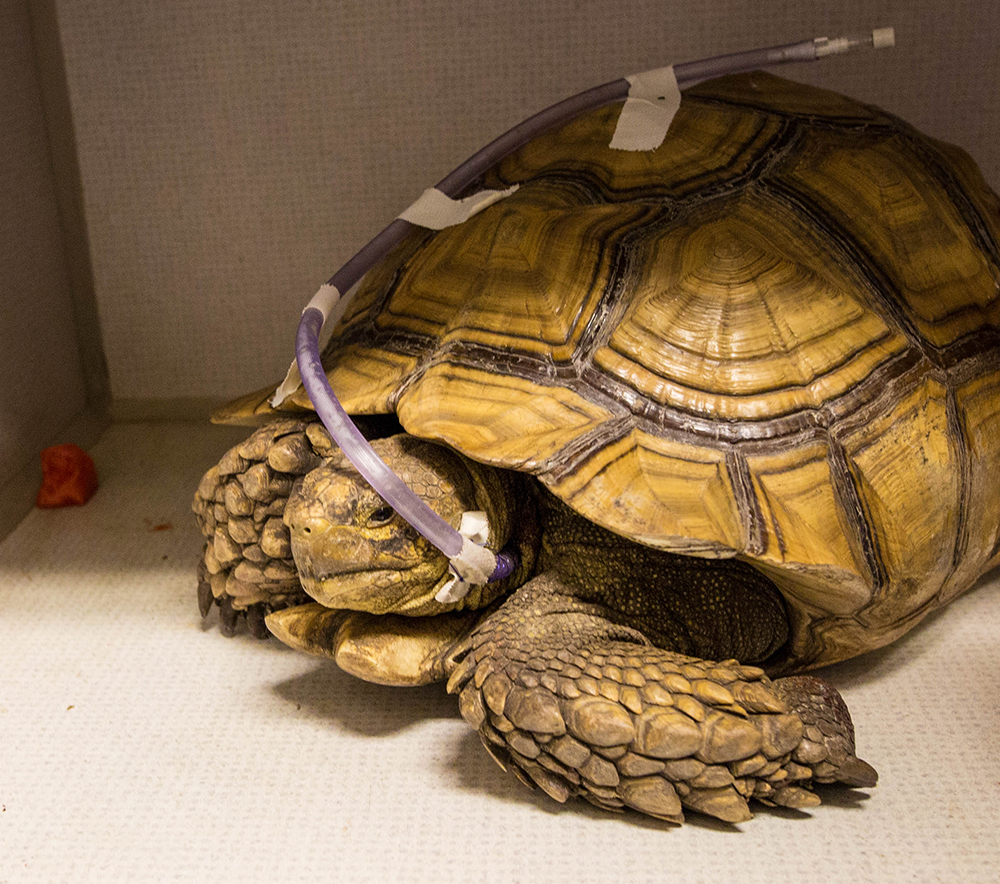 BluePearl Veterinary Partners
Sully came in for a nosebleed but an x-ray revealed a massive bladder stone in his abdomen.

The veterinarian last week cut open a flap in Sully's bottom shell using a surgical power saw, BluePearl reported. During the five-hour operation Helmer removed the stone and closed the flap using epoxy.
Advertisement
"It went really well," he said. "I'm always cautiously optimistic, and Sully appears to be doing just fine."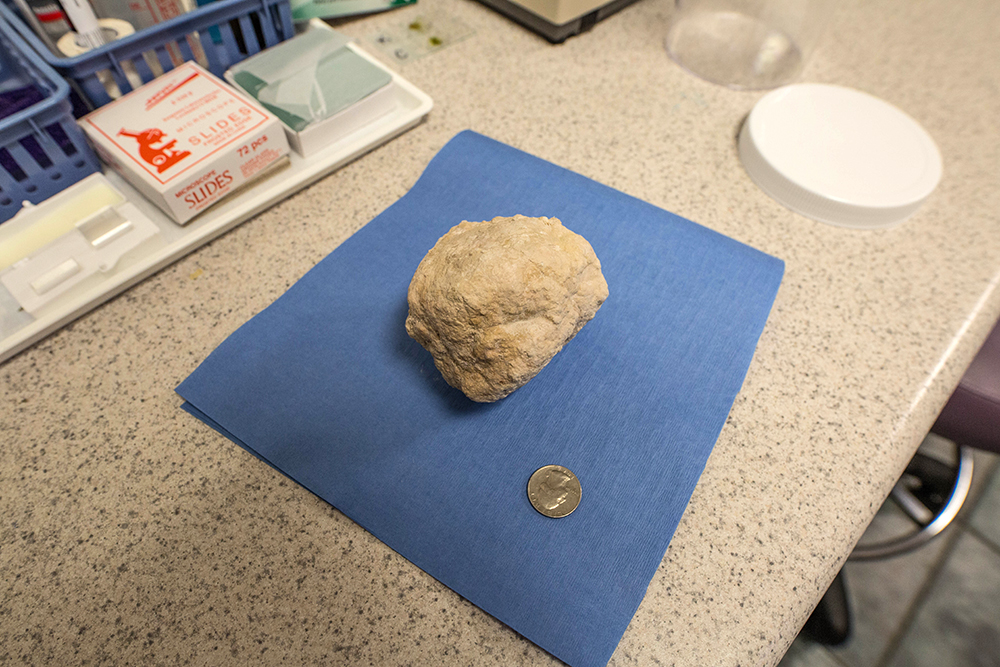 BluePearl Veterinary Partners
Advertisement
The bladder stone was huge, about the size of a softball.

The 6-year-old tortoise was put on pain medication and antibiotics. It won't be long before Sully, who Niehaus has raised since he was hand-sized, is back at work digging tunnels outside.
"He thinks he's one of the dogs," said Niehaus, who runs the Largo, Fla., dog boarding and day care company Pack Life. "I can pet him, and kids love to come by and feed him. He's a cool dude."
Why the huge bladder stone formed inside Sully is unclear. Such conditions are uncommon in Sulcata tortoises, Helmer said.
Advertisement