The invasive brown anole competes with native green anoles for food and brown anoles are also known to eat young green anoles.
If you live in Texas and want to help scientists learn more about the invasive brown anole, then consider filling out a survey with the Southwestern Center for Herpetological Research, which is hoping to gather more information on the invasive lizard and to help track the spread of the reptile in the state.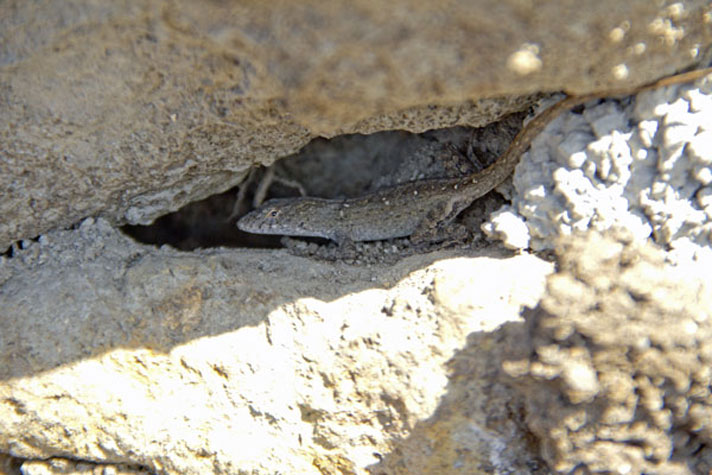 John Virata
The brown anole lives in rock and stone formations.

The survey, which takes less than five minutes to fill out, concludes June 30, 2018. Texas residents are encouraged to fill out the survey here.
It is hoped that the survey will help determine where the reptiles are found in the state. All responses remain anonymous.
Advertisement
---
Green Anoles in Florida Evolved to Better Compete with Invasive Brown Anoles
---
"Unfortunately for our local environment, especially here in The Woodlands (Montgomery County), rocks and stones, our landscaping in the front of our homes has created a natural environment for (the brown anole)," Chris McMartin, executive director at the Southwestern Center for Herpetological Research told Chron.com. "The eggs of the lizards are also found in potting soil we may get from Lowe's, Home Depot and gardening centers."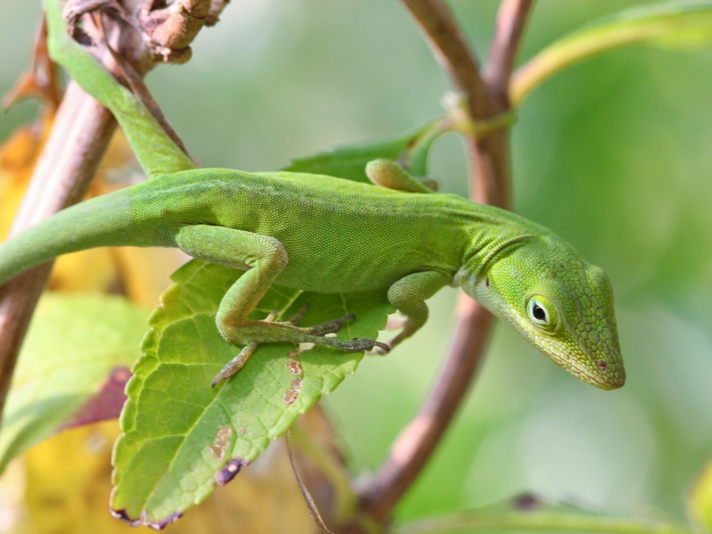 Advertisement
jill lang/shutterstock
The green anole now must compete with brown anoles for food and brown anoles are also known to eat young green anoles.

"It's generally negative when a species is introduced anywhere," McMartin said. "We don't know what unintended consequences are happening beneath the surface."
The brown anole (Anolis sagrei) is native to Cuba and the Bahamas and made their way to the United States in the 1880s via the tropical plant trade, first in Florida. They were first documented in the Houston, TX area in 2015 and are also prevalent in the Hawaiian Islands. The brown anole is a competitor to the green anole, or Carolina anole (Anole carolinensis), although they both live in different habitats, they compete for the same food sources, and brown anoles are known to feed on young green anoles.
Advertisement