Tortoise was taken during burglary and recovered.
A tortoise was returned to its owner after police officers in Albuquerque, NM quickly solved a burglary in which Cassy the tortoise was stolen.
Advertisement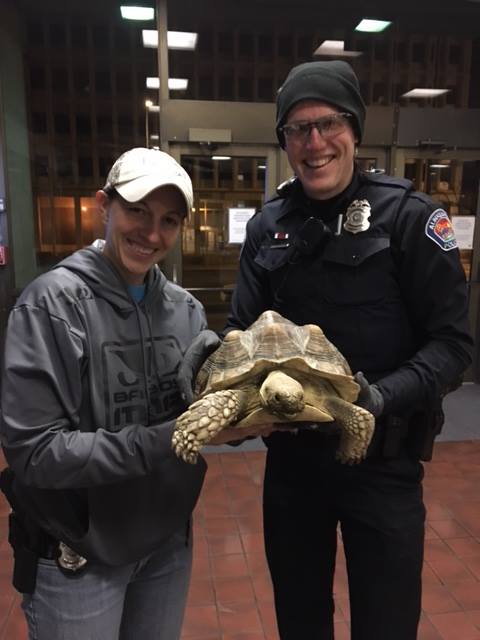 Albuquerque police Department
Albuquerque police recover stolen tortoise.

On Nov.29, three burglars broke into a home and ransacked the place, taking various valuables as well as the tortoise. The owner of the tortoise locked himself in a bathroom and called the police. When police arrived, the owner told them that his pet tortoise was taken in the burglary and was worried the tortoise might not do well in the hands of thieves.
Advertisement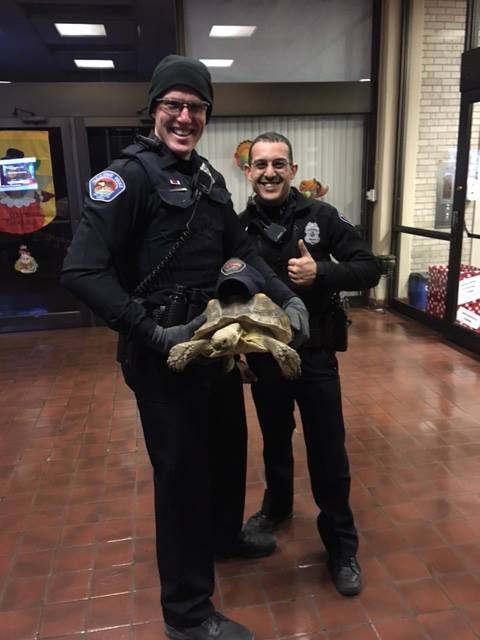 ALBUQUERQUE POLICE DEPARTMENT
The tortoise was stolen during a burglary.

Someone gave the officers a description of the vehicle that the burglars used and the officers quickly found out who the suspects were. Police were able to pull the suspects over several blocks away and after some intense questioning, the thieves confessed they knew where the tortoise was. The police recovered the tortoise, which was unharmed, and the suspects, Michael Maes, 26, Armando Gonzales, 35, and Jorge Salcido, 33, have been charged with aggravated burglary, cruelty to animals and other charges as a result of their alleged actions.
Advertisement