The data will be used to help make it safer for turtles to cross roads in the state.
The Wisconsin Department of Natural Resources is enlisting the help of drivers in helping to identify turtle crossing hotspots in the state, in an effort to help "alleviate road-crossing dangers for the turtles" in Wisconsin.
Advertisement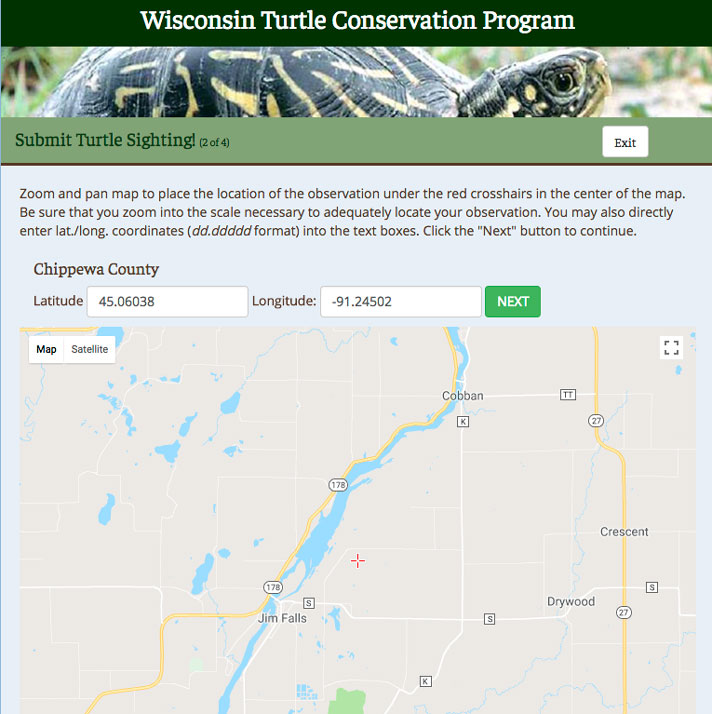 Wisconsin Turtle Conservation Program
You can pinpoint the location in which the turtle was spotted.

Working with the citizen-based Wisconsin Turtle Conservation Program monitoring program, the DNR will collect data provided by citizens that will include turtle crossing locations, species of turtles crossing, and deaths and injuries observed. According to the DNR, 1,021 turtle crossings have been reported via the program over the last four years.
According to the Chippewa Herald, citing the DNR, drivers on Wisconsin's roads can expect to see more turtle crossings as female turtles begin to move from wetland areas to drier environments to lay their eggs. Male turtles will also be crossing in search of food.
Advertisement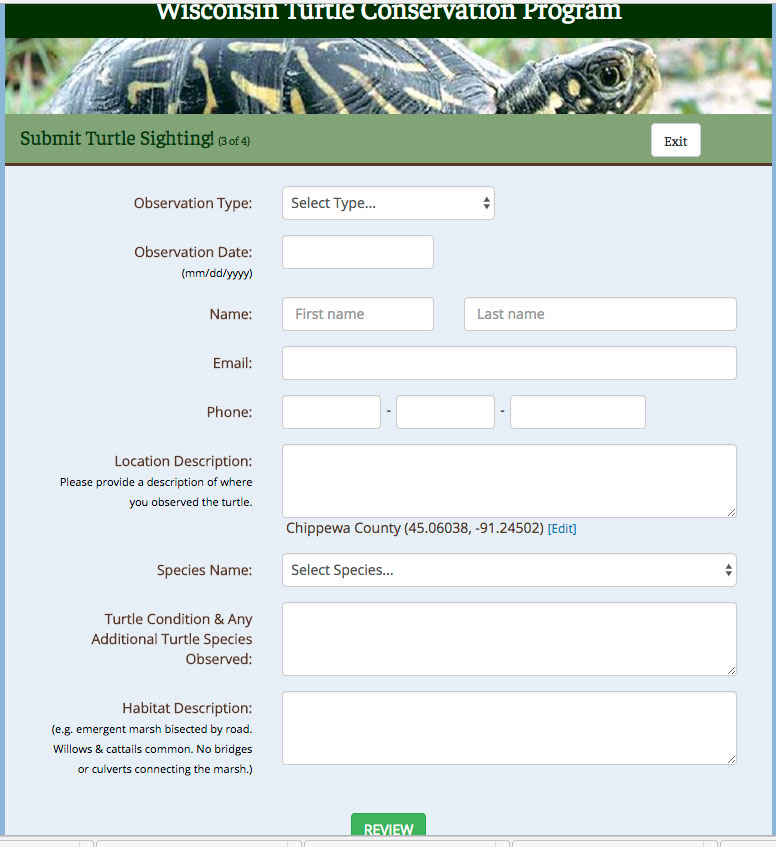 Wisconsin Turtle Conservation Program
The Wisconsin Turtle Conservation Program form is easy to fill out and will help the state's Department of Natural Resources help turtles.

Advertisement
If you are driving the roads of Wisconsin and see a turtle crossing the road, you can report the turtle sighting on the Wisconsin Turtle Conservation Program website here.
You will be asked to select the county in which you saw the reptile, as well as the approximate location of the sighting. Then you will be asked to provide information such as your name, email and phone number as well as the location description and the species as well as the condition of the turtle.