More than 6,000 acres of Kemp's ridley nesting sites will be protected.
The Nature Conservancy announced that it will purchase 6,270 acres of land on Texas' South Padre Island in an effort to protect the nesting ground of the Kemp's ridley sea turtle (Lepidochelys kempii), an endangered species.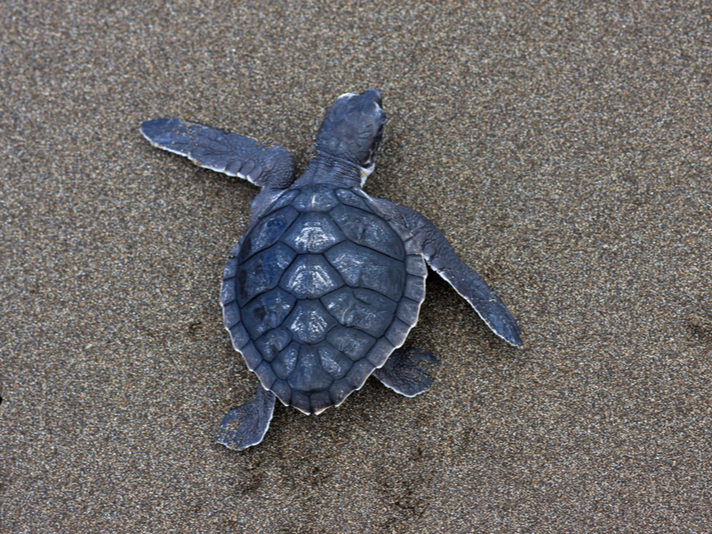 Mahmud Hidayat/Shutterstock
A Kemp's ridley sea turtle hatchling makes its way to the ocean.

The conservancy is acquiring the land in two phases, with the first transaction completed March 7 and the second transaction closing in the fall. Funding for the acquisition came from more than $10.5 million in National Fish and Wildlife Foundation's Gulf Environmental Benefit Fund grants and $5.4 million from a settlement fund set up with the Natural Resource Damage Assessment for the Deepwater Horizon oil spill.
---
How To Save The World's Sea Turtles
Advertisement
---
"This conservation work is happening on the largest unprotected stretch of the world's largest barrier island. This is significant for Texas, but it's also globally significant," Laura Huffman, Texas regional director of the Nature Conservancy told The Statesman.
In the United States, the Kemp's ridley sea turtle nests primarily on South Padre Island, laying about 60 to 100 nests each season on the island. The majority of the Kemp's ridley sea turtle nesting occurs in Mexico, where experts estimate 20,000 nests are laid each season. The eggs laid on South Padre Island are reburied inside an enclosure that keeps predators away while they incubate.
The land is far from city lights, which disturb females coming to lay eggs and disorient hatchlings, and is on one of the longest undeveloped stretch of coastline in the United States.
"Turtles don't like to nest within the city limits," wildlife biologist Mariana Devlin, conservation coordinator for the organization told The Statesman. "We see a lot come ashore, then turn around and go back because they don't feel safe."
Advertisement
The total acreage of the the Laguna Atascosa National Wildlife Refuge where the land is located will expand to more than 110,000 acres, which includes more than 30,000 acres on South Padre Island.
Kemp's ridley sea turtles are one of the rarest sea turtles and are critically endangered. It is a small turtle, averaging about 25 to 30 inches in length and around 100 lbs. The turtle lives mostly in the Gulf of Mexico and warm waters of the the Atlantic Ocean.