As part of a plea deal, Lewis Mark Pellicer will not possess venomous snakes for one year.
The Florida man whose monocled cobra escaped last year but was captured within a day no longer keeps venomous snakes as he has sold them all to satisfy a plea deal that was made with the Florida State Attorney's Office.
Advertisement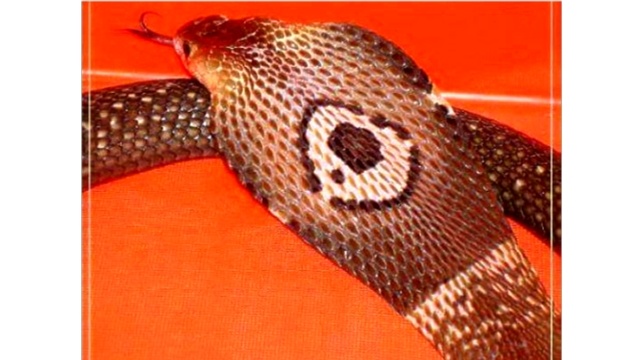 Florida fish and wildlife conservation commission
Lewis Mark Pellicer was apparently tried to breed the cobra that escaped last year. It was captured a day later.

Lewis Mark Pellicer, 60, surrendered his license to keep the venomous snakes while he is on probation for one year. If he doesn't violate any terms of his probation, he can reapply for the necessary permits to keep venomous snakes, according to Naples News.
Pellicer was charged with failing to report his snake had escaped, providing false records during the investigation, and housing the venomous reptile in an unsafe manner. He received a year probation for the first two charges and six months probation for the third charge and was also ordered to pay $2,507 in court and other costs.
Advertisement
"It is a closed case for FWC unless additional violations occur during his probation," Stuart Spoede, an FWC officer and spokesman in Fort Myers told the Naples News.
Investigators responded to a report of a venomous snake in November 2015 and determined that the snake, based on venomous reptile permits, belonged to Pellicer. Pellicer then lied to investigators about the missing snake and then admitted that he "doctored the records" in an effort to cover up the fact that it had escaped. He also told investigators that the reptile escaped as he was trying to breed it with another cobra.
The cobra was recaptured within a day and was sent back to Cold Blooded Reptiles, where Pellicer had initially purchased the animal.