Three people will win a $100 Zilla shopping spree!
APRIL 26, 2013: We regret to announce that due to a server malfunction, the entries for REPTILES' Living With Reptiles contest have been lost. We are therefore re-opening the contest. If you entered previously, we encourage you to resubmit your entries and photos. Winners will now be revealed in the December 2013 issue of REPTILES, rather than the August issue as previously announced. We apologize for any inconvenience.
---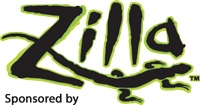 ---
To enter the "Living With Reptiles" contest, simply tell us one of your favorite true stories, in 500 words or less, about a favorite pet reptile that you've kept by filling out this simple form. You can enter as many times as you like by submitting as many forms—one per story—as you like!We want to see your photos, too, so if you have good-quality, hi-resolution photos you can provide (they should be a minimum of 500KB in size) that show the pets you're writing about, email them to reptileeditor@i5publishing.com, and type "Living Contest Photo" in the subject field. In the body of the email, paste the story you're submitting, along with your name, city and state. Photos are not required to win, but they might help put your entry over the top!
Instructions for parents of children under the age of 13 who want to enter the contest: To comply with COPPA (Children's Online Privacy Protection Act) rules, fill out the contest entry form with your information (name, address, etc.), not your child's. Then make this the first line of text in the "Tell us your story" box: "By [your child's name and age], submitted by [your name]."
THE CONTEST DEADLINE IS JULY 8, 2013. After the deadline, the editors of REPTILES will read all the entries and choose their three favorites to win, and they will be published in the December 2013 issue of REPTILES as well as posted here on ReptileChannel. Best of all, EACH OF THE THREE WINNERS WILL RECEIVE $100 WORTH OF ASSORTED ZILLA REPTILE PRODUCTS, which will be sent to them free of charge by Zilla!
---
The contest deadline is 11:59 p.m., July 8, 2013. Employees of BowTie Inc. and Zilla are ineligible to enter. Entrants must be a resident of the U.S. or Canada. By providing photos, entrants are acknowledging that they own the photos and are giving permission for them to be published in REPTILES magazine and/or posted on ReptileChannel. Winners will be contacted by email; a non-response from a winner may be grounds for forfeiture of that winner's prize, and entrants are encouraged to check junk mail folders repeatedly after the deadline to avoid this. BowTie Inc., REPTILES and ReptileChannel are not responsible for ensuring prize delivery.