Blue is not a pigment in herps.
Question: I thought blue was the rarest color in reptiles, but now I'm wondering about pink. Are there any all-pink reptiles?
Stacy Garfield, Rapid City, S.D.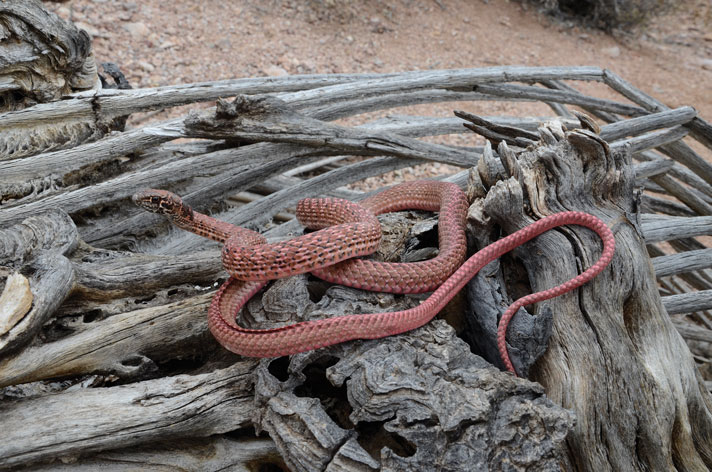 Bill Love
Many coachwhips (Coluber [Masticophis] flagellum) have a ground color of pink, such as this one from near Phoenix, AZ.

Answer: I'd say you were correct the first time in thinking blue is the least common color in the herp world. I say this not because it's my favorite color, but because for that reason, I tend to notice it when it appears on any herp. Blue is not a pigment in herps, it's produced by light being bounced through reflective cells called iridophores that some herps have in their skins.
---
12 Blue Racers Successfully Hatched At Canada's Scales Nature Park
Advertisement
---
The color pink, on the other hand, is a result of the dilution of red pigment, which is a common pigment in many herps. The degree of pink intensity depends on how the other color covering it affects it. For instance, if a heavy shading of black pigment (melanin) is over the layer of red; it's kind of like viewing red through a pair of very dark sunglasses.