Resolution to ban four additional species of snakes has not yet been heard by full House of Representatives.
The U.S. House Judiciary Committee has passed H.R. 511 that would, if it becomes law, add more species of constricting snakes to the list restricted for trade in the United States. The bill, authored by Florida Rep. Tom Rooney, R-Tequesta, calls for restricting the trade of the Boa constrictor (Boa constrictor imperator) and all subspecies, the reticulated python (Python reticulatus), and green (Eunectes murinus), beni (Eunectes beniensis), and DeSchauensee (Eunectes deschauenseei) anacondas. The bill has only passed a subcommittee and hasn't been heard by the entire House as required by law. If the bill passes the entire House, it will then be heard and must pass the Senate to become law.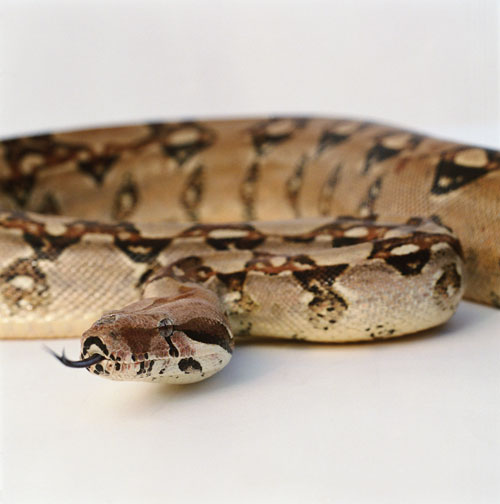 Bill Love
If H.R. 511 becomes law, the Boa constrictor and four other snakes would have restrictions placed on their sale, importation, and transportation in the United States.
The first ban on large constricting snakes becomes law March 23, 2012 and will restrict the importation and transportation of the Burmese python (Python molurus bivittatus) the northern (Python sebae) and southern African rock python, (Python natalensis) and the yellow anaconda (Eunectes notaeus).