The big lizard is doing much better thanks to a non-surgical method of removing the toy car from its stomach.
A lace monitor  (Varanus varius) in Brisbane, Australia had eaten the darndest thing, a lime green Hot Wheel toy car, and the reptile's owner took her(or him) to the HerpVet, a dedicated reptile veterinarian within the  Greencross Jindalee Veterinary Clinic in Mount Ommaney. The veterinarian there was able to successfully remove the object from the lizard's stomach without surgery.
"She was anaesthetised and a endoscopic camera was passed into her stomach. The stomach was inflated with gas and the car could be clearly seen," HerpVet wrote on its Facebook page. "A large pair of grasping forceps were directed along side the scope and using the image on the screen I could very quickly grasp hold of the object (the very cool looking car), and bring it back up through her throat. With this minimally invasive approach, surgery was not required. This meant she was fully recovered within a couple of hours, pain free and none the wiser."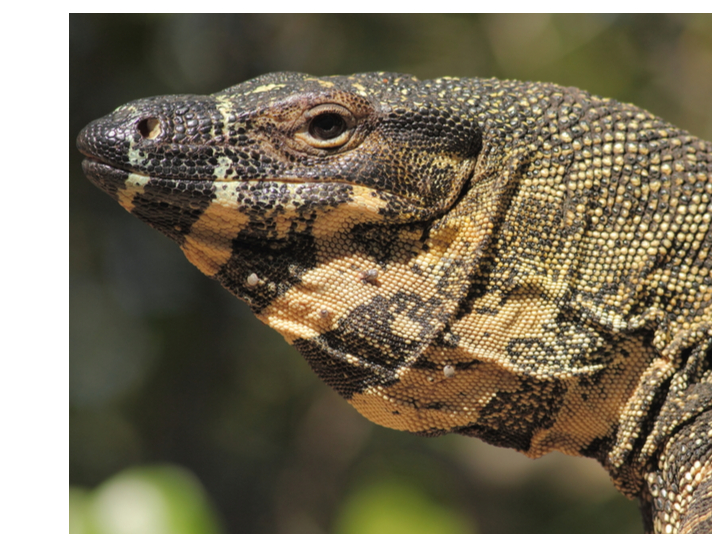 Trent Townsend/Shutterstock
Lace monitors generally feed on insects, reptiles, small mammals, birds and bird eggs.
The veterinarian also wrote that surgery would have exposed the reptile to risks of infection, a longer healing processs and added stress.
Advertisement
---
These Lace Monitors Battle For Supremacy
---
"Although there was a chance that the car could have passed through or been regurgitated back up, if this did not happen, the longer it stayed inside her, the more chance of complications could potentially arise," the HerpVet wrote on Facebook. "By acting quickly we were able to achieve a predictable outcome and improve the overall prognosis. She has had her recheck and she has made a complete recovery."
Lace monitors don't normally eat Hot Wheels, but rather are known to feed on insects, reptiles, small mammals, birds and bird eggs. They are also known to feed on dead animals.
Lace monitors are also called lace goannas in Australia. They can grow to over six feet in length and can weigh more than 25 lbs. They are both territorial and arboreal and can be found in eastern Australia, from Cape Bedford on Cape York Peninsula to south-eastern South Australia.
Advertisement