A "perfect storm" of gale force winds, high tide and cold temperatures caused their demise.
The Mass Audubon Wellfleet Bay Wildlife Sanctuary announced that 190 sea turtles, including loggerheads and leatherbacks, were found frozen to death this week after low temperatures inhibited their capability to make it safely to shore.
The sanctuary told NBC News that a combination of gale force winds, cold temperatures and high tide incapacitated the migrating turtles, effectively killing them.
"A lot of the turtles were found frozen in the water still," Mass Audubon's director Bob Prescott told NBC News. "I picked up two to three myself that were still in the water, the slushy water."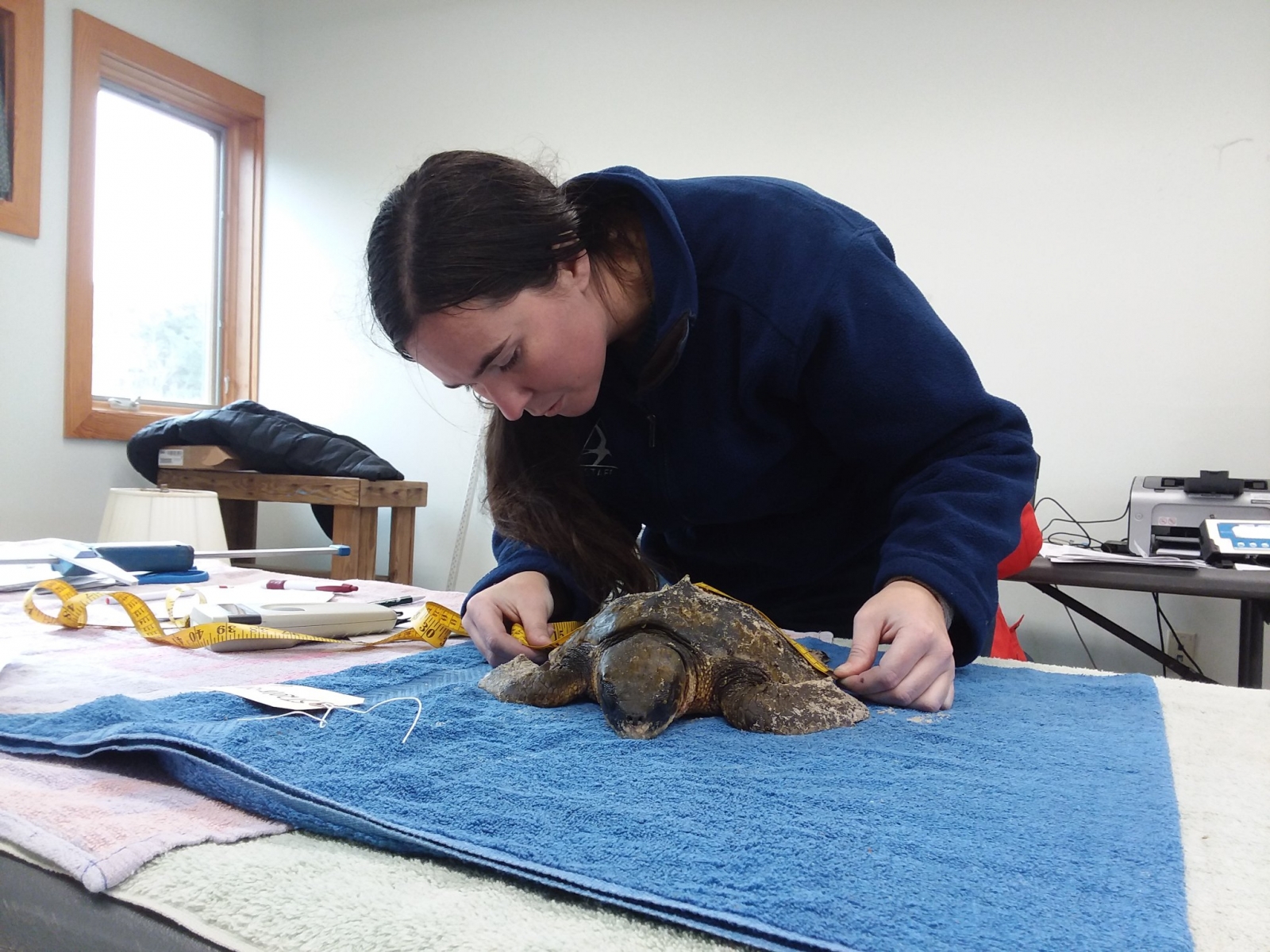 Mass Audubon Wellfleet Bay Wildlife Sanctuary
A cold-stunned sea turtle at Mass Audubon Wellfleet Sanctuary gets measured and prepped for transport to the New England Aquarium for life-saving care.

Advertisement
Prescott said that tests will be performed on the dead reptiles but noted that the turtles essentially froze to death. The sanctuary has found more than 400 dead sea turtles so far this season.
In the 1990s, the sea turtles used to migrate to Cape Cod in October, but now they are arriving in November, when the water is cooler, researchers told NBC News.
"Sea turtles are moving further north along our coast, or south to the southern hemisphere, as waters are warming and they are expanding their ranges," sea turtle biologist Wallace J. Nichols, a research associate at California Academy of Sciences told NBC News. "So when we get these quick swings from warm to cooler, the turtles that haven't made it south definitely get into trouble."
"Climate change is impacting sea turtles very clearly," Nichols said.
Advertisement