The turtle was found in his tank, alive and well.
It was a bit of good news from several days of sadness caused by an apartment fire that claimed several young lives. Given the circumstances, a young woman is happy after her pet turtle was rescued from an apartment fire in Texas that devastated the community.
The City Of San Marcos posted on the wall of its Facebook page that firefighters found a turtle in its tank, safe and unharmed by the flames.
Advertisement
"The reptile was taken to a local vet and declared to be in perfect health," the city wrote on Facebook. "The turtle has since been reunited with its owner, who is thrilled to have her beloved pet again."
Elise Rosen, a band instructor at San Marcos High School in San Marcos is the owner of the red-eared slider, named Holst. While her belongings were destroyed in the fire, Holst's survival was a bright light in a community's moments of despair.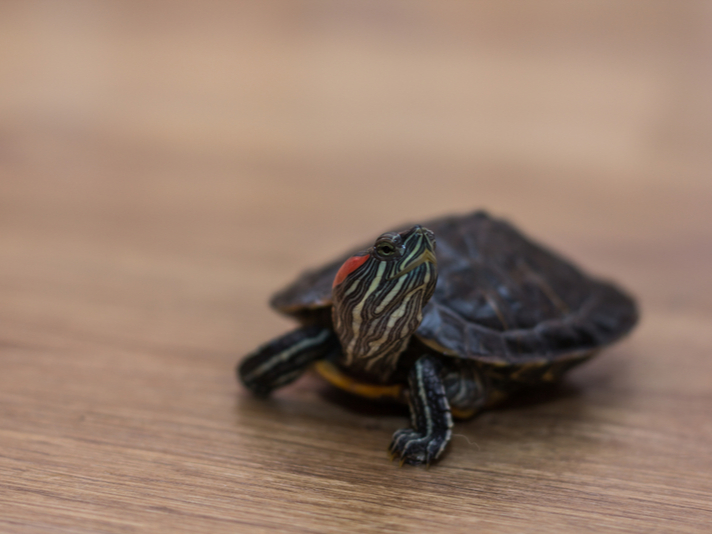 HalizovS/Shutterstock
Advertisement
A red-eared slider like this one was saved from a devastating apartment fire in Texas.

Rosen wrote on Facebook that she was reunited with Holst and he is doing great.