Help Michigan count frogs and toads this spring.
If you live in Michigan or will be visiting the state anytime in the near future, and you want to help the native frog populations, then the Michigan Department of Natural Resources wants your help in counting frogs.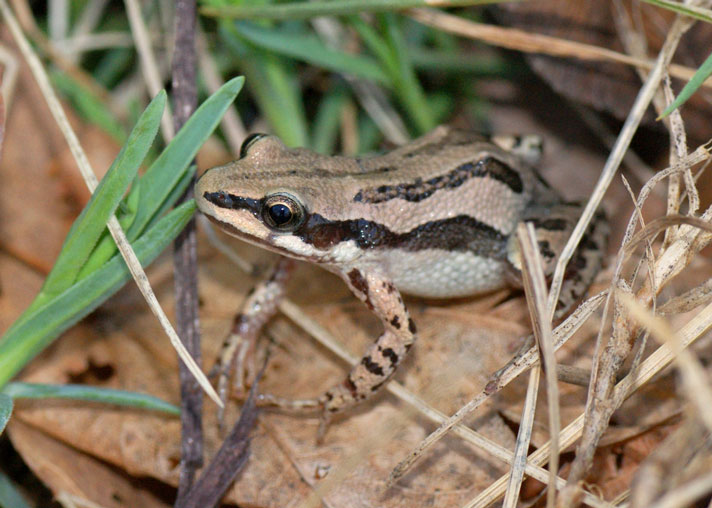 Matt Jeppson/Shutterstock
Help Michigan count frogs and toads this spring. Boreal chorus frog Pseudacris triseriata or maculata.

The count will help the state determine frog and toad abundance as well as distribution.
"We have collected a large, valuable data set to help us evaluate Michigan's frog and toad populations," Lori Sargent, survey coordinator told UpNorthLive.com. "We're now able to watch trends and consider how to slow down some of the species' declines."
Advertisement
The annual survey helps the state determine how the amphibians are doing in the face of habitat loss, disease, and pollution.
---
Michigan Herp Information
Michigan's Herp Atlas Project Wants to Know Where and When You Saw a Herptile in the State
---
Survey volunteers will visit three wetland sites in the stae during the spring breeding season and will listen for frog and toad calls at each site, perform species identification and count how many they hear.
If you want to volunteer your time and help the state count frogs, call Lori Sargent of the state Department of Natural Resources at 517-284-6216 or via email at SargentLmichigan.gov.
Advertisement