Designed for beachfront homes and communities, the lights don't interfere with sea turtle navigation abilities.
For those living on the coastal beachfronts of Florida and other states that have sea turtle populations, your outdoor lighting could have adverse effects on sea turtles plying the waters off the shoreline. The turtles can become disoriented and even lost from following bright, man made light sources that emit certain light intensities and wavelengths.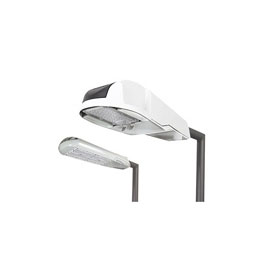 Advertisement
Lighting Science Coastal Light is sea turtle friendly
Lighting Science has released the Coastal Light, a certified wildlife-friendly LED light fixture for homes and business buildings that don't interfere with nesting sea turtles or sea turtle hatchlings trying to get to the ocean.
Sea turtles have eyes that are sensitive to different light intensities and wave lengths than that of the human eye, according to the company, and studies have shown that certain wavelengths of less than 580 nanometers in the ultra-violet, blue, or green spectrum can disrupt a turtle's ability to navigate. The amber colored LED-based Coastal Lights do not support these wavelengths, the company said, and have wavelengths that are more than 590nm.
---
Want to Learn More?
How to Save the World's Sea Turtles
Advertisement
Sea Turtle Nest Counts up in Florida's St. Johns County
---
The company is shipping the coastal light in a range of models and configurations, all of which are sea turtle friendly. The light meets the Florida Wildlife Conservation standards as well as the International Dark Sky Association requirements. More information on the light can be found on the Lighting Science website.