The snapping turtle was euthanized as the teacher didn't have a permit to keep it.
Robert Crosland, the Idaho science teacher who was charged with feeding an apparently terminally ill puppy to his classroom's snapping turtle, will stand trial January 3-4 in Franklin County. Crosland was accused of feeding the puppy in March 2018 and was formally charged June 1 by the Idaho attorney general's office after the Franklin County prosecutor recused himself, citing a conflict of interest. Crosland pleaded not guilty July 1 to misdemeanor animal cruelty.
Advertisement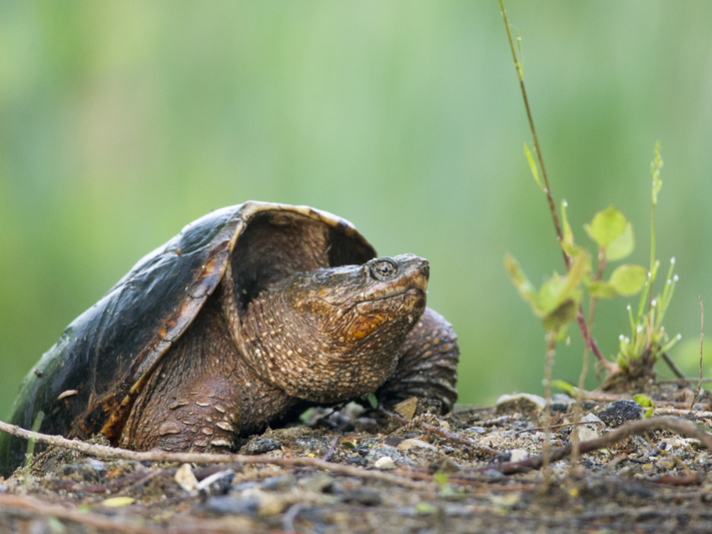 RAY HENNESSY/SHUTTERSTOCK
Common snapping turtle.

Crosland didn't have a permit to keep the reptile, and it was later euthanized by the Idaho Department of Fish and Game.
Crosland, a science teacher at Preston Junior High School, faces up to six months in jail as well as a $5,000 fine if he is convicted of the crime. He is currently still teaching at the school.
Advertisement
After the story went viral, petitions were launched both for and against the Crosland, who is a popular teacher amongst the students at the school in which he teaches.
"If anyone has a right to be upset, it is me," Farahlyn Hansen, a parent of two boys who were present for the feeding, told The Preston Citizen in March of last year. "I am not upset. I felt like it was the more humane thing for Robert to do than to just leave it (the puppy) to die," Hansen said.
"The puppy was dying," she said. "My kids were upset to see Fox News there," she told The Preston Citizen about news organizations that descended on the school after some folks complained. "My kids are very upset about the way Robert is being portrayed in the news," said Hansen.