Crosland didn't have a permit to possess the snapping turtle, and it was euthanized.
Robert Crosland, the Idaho science teacher who was charged with feeding an apparently terminally ill puppy to his classroom's snapping turtle was found not guilty of misdemeanor animal cruelty. Six jurors delivered the verdict June 4 to a packed courtroom, deliberating for less than 30 minutes, according to EastIdahoNews.com.
Advertisement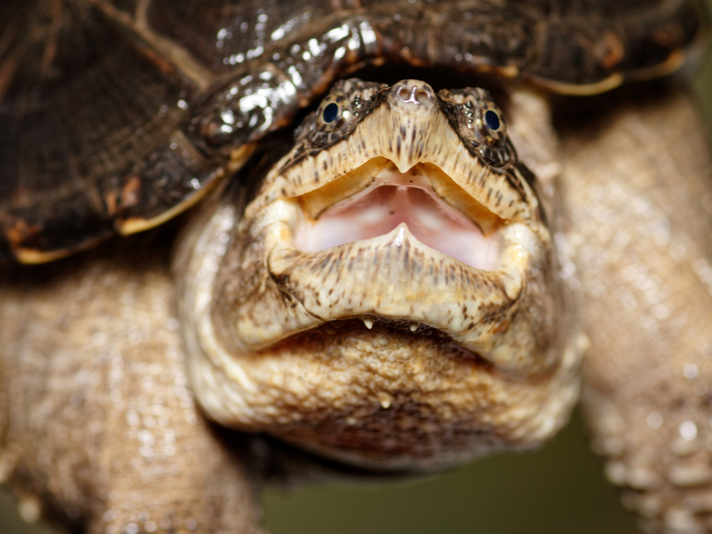 Valt Ahyppo/Shutterstock
Crosland was found not guilty of animal cruelty. Crosland didn't have a permit to possess the snapping turtle, and it was euthanized.

Crosland was charged June 1 by the Idaho attorney general's office after the Franklin County prosecutor recused himself, citing a conflict of interest. Crosland pleaded not guilty July 1 to misdemeanor animal cruelty.
---
Idaho Science Teacher To Stand Trial In Snapping Turtle Case
Advertisement
---
"I would just like to thank all of the support that I've received," Crosland said. "I'd like to thank this community for staying behind me. It's really what got me through all of this."
Crosland's attorney told the East Idaho News that in the eyes of the law, there is no difference between a dog or a rat or even deer that people hunt in the state.
"As we set out from the beginning, we thought the State was going to have a difficult time proving this case beyond a reasonable doubt," Reichert told EastIdahoNews.com.
Court testimony noted that Crosland's son, Mario received the puppy from a farmer who was worried that the dog's mother's health was declining due to the puppies nursing too much. Mario Crosland noted that the puppy was sick and refused to eat, and after a day of trying to nurse the animal back to health, the gave the sick dog to their father. Robert Crosland first tried to feed the puppy to his python, but when the python refused, he fed the animal to the classroom snapping turtle. This resulted in the animal cruelty charge.
Advertisement
According to EastIdahoNews.com, all the witnesses called said they didn't have an issue with Crosland feeding the sick dog to the turtle. However, Crosland didn't have a permit to keep the reptile, and it was later euthanized by the Idaho Department of Fish and Game.