Spring has arrived on the West Coast of the United States.
Mojave Maxine has left her underground burrow, which means that spring has arrived, even though her more famous counterpart, groundhog Punxsutawney Phil saw his shadow, which means six more weeks of winter, at least on the East Coast.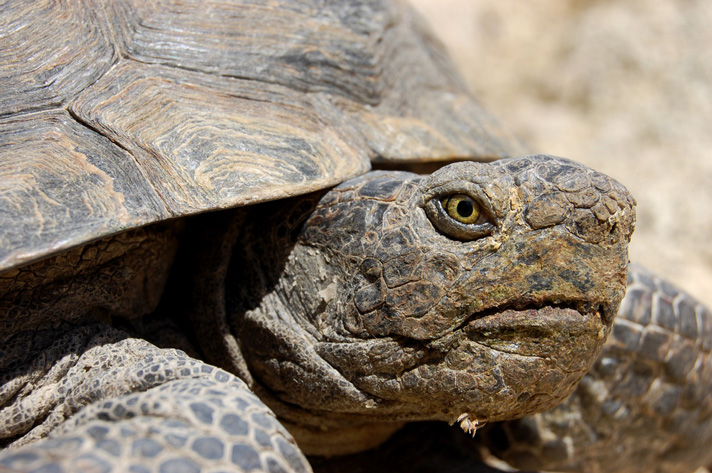 henry fung/shutterstock
Spring has arrived on the West Coast of the United States.

The 40-year-old desert tortoise (Gopherus agassizii), a resident of The Living Desert in Palm Desert, Calif., ended her brumation January 31 at 12:28 p.m. which means the start of spring in California's Coachella Valley. In 2017, Maxine left her burrow February 7.
---
Want To Learn More?
Herping California's Mojave Desert for the Desert Tortoise
Advertisement
---
"It has been unseasonably warm this year and our desert animals tell time by the weather, not the calendar," Sarah Greely, Desert Tortoise Conservation Coordinator at The Living Desert told ABC News Channel 3. "Typically Maxine emerges in February, and her January debut means we could be in for a warm year."
Students from around the region enter a contest every year to guess when Maxine will emerge from her burrow, and this year, more than 1,800 students entered to guess when she would emerge. The first entry with the exact date and time from Riverside, Inyo, Imperial, San Diego, Orange, San Bernardino, Ventura, and Kern counties wins a $50 gift certificate. Their teacher wins a $100 gift certificate, a Federal Lands Pass, an educational visit with a desert tortoise and Mojave Maxine t-shirts for the entire class.