Hopefully this python will find its way back to its owner.
Officers with the Seattle Police Department's North Precinct were called over the Thanksgiving holiday to remove a python from a family's toilet.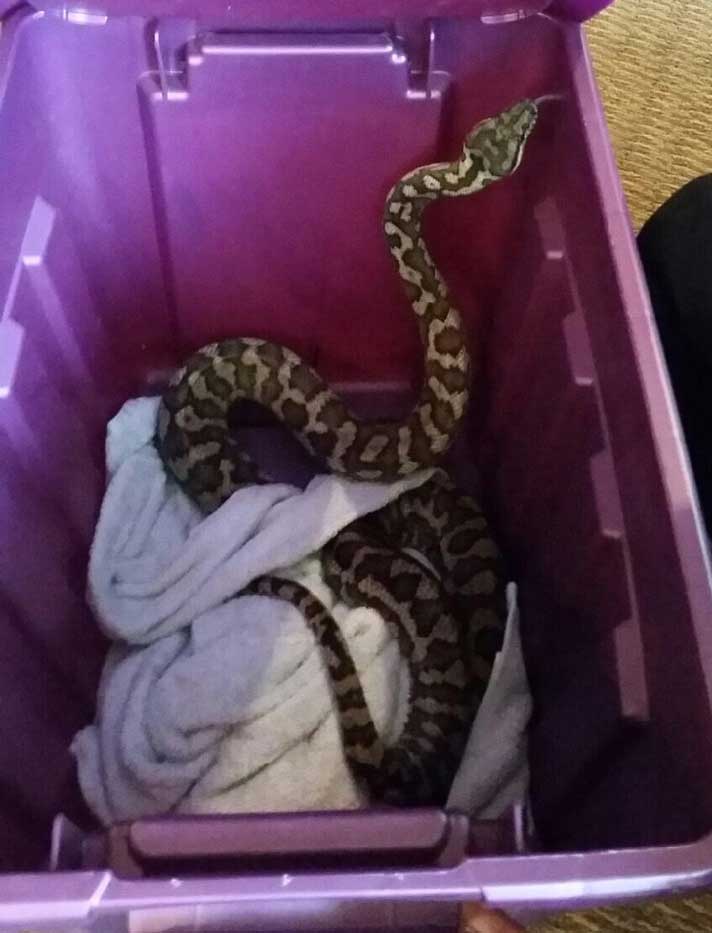 Seattle Police Department
This python was found in a toilet in an apartment in the Lake City district of Seattle.

The family, who lives in a Lake City apartment complex, called the police after their young daughter found the snake, which appears to be a carpet python (Morelia spilotes), in the toilet.
"Officers worked with the family and apartment complex residents to remove the snake and keep it safe until someone from the Pacific Northwest Herpetological Society could come and claim it," the department said. If you are the owner of the snake or you know who owns it, call the police department's non emergency number at 206-625-5011.
Advertisement
There is no information on how the python ended up in the family's toilet, but it is almost certain the snake is an escaped pet.
---
Want To Learn More?
---
Carpet pythons are native to Australia and New Guinea and are widely bred in captivity in the United States. You can find them for sale at most reptile shows for around $200 or so, depending on the morph.
They range from 5 to 9 feet in length and are semi-arboreal, so if you decide a carpet python is right for you, keep that in mind as you build out a nice, vertically-oriented enclosure.
Advertisement