Berger wrote a doctoral thesis on chytrid fungus more than 20 years ago that has since been cited more than 1,800 times by scientists.
Lee Berger, an adjunct researcher at James Cook University and the University of Melbourne has won the Australian government's $50,000 Frank Fenner Prize for life scientist of the year for her work on determining that the chytrid fungus was killing the country's frogs. That fungus has since spread globally and has caused havoc in nearly every population of amphibians on the planet.
Advertisement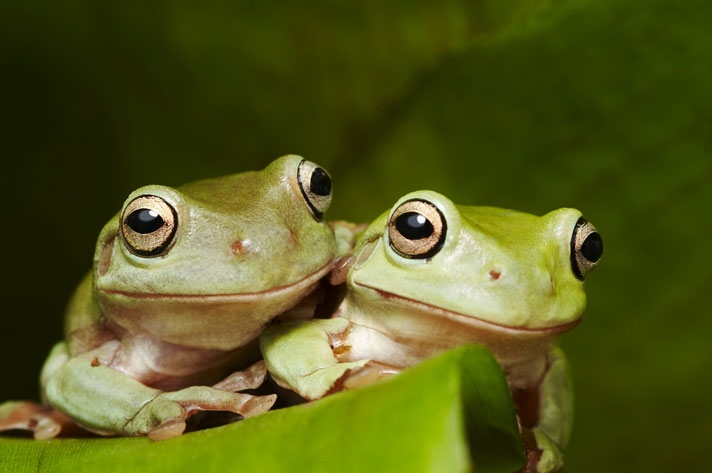 LUCKYKEEPER/SHUTTERSTOCK
White's treefrog is also known as the dumpy frog and Australian green treefrog (Litoria caerulea).

Berger, who, as a veterinary science graduate from the University of Melbourne, was invited as a Ph.D candidate onto a research project more than 20 years ago to determine the cause of death of thousands of native frogs. She wrote in her doctoral thesis that the fungus was killing frogs by causing them to lose electrolytes critical to maintaining the levels of sodium and potassium in their blood to ensure a healthy frog. The crash of those critical levels caused the frogs to die of heart attacks.
---
Panamanian Frogs Surviving Despite Chytrid Fungus Infection
Advertisement
---
"It's great to get recognition for the decades of work and to get attention on these issues," Berger told The Guardian. "But it's still a massive problem. I'm hoping the more we know about it and talk about it the more resources we can get for it. Resources can be hard to come by."
Berger's doctoral thesis has since been cited more than 1,800 times by scientists studying the impact of the chytrid fungus.
"Our hope is we can start looking at selective breeding because once it's there it can't be eradicated," Berger said. "It's always going to kill them."