Some estimate that the population of the mountain yellow-legged frog has declined by 90 percent.
The Oakland Zoo, in conjunction with the San Francisco Zoo, National Park Service, and U.S. Fish and Wildlife Service, in the last two weeks have successfully released 215 endangered mountain yellow-legged frogs (Rana muscosa) in lakes of Sequoia and Kings Canyon National Parks.
The frogs are part of a head-start rearing program that began last summer. The program began with an emergency airlifting of tadpoles to the Oakland and San Francisco Zoos where they were inoculated in hopes of boosting their immune system against the chytridiomycosis, or chytrid fungus that has devastated amphibian populations worldwide.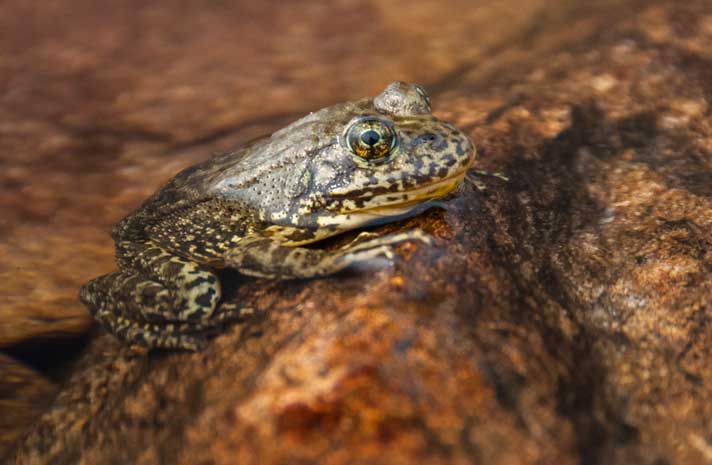 Isaac Chellman/National Park Service
Some estimate that the population of the mountain yellow-legged frog has declined by 90 percent.

"Our collaboration with biologists and several government agencies has given us the opportunity to inoculate these frogs against the deadly disease that has already wiped out 90 percent of this species in the wild," Margaret Rousser, Zoological Manager at Oakland Zoo said in a statement released by the zoo. "We are honored to be able to make a real difference in the conservation of this species."
Advertisement
---
Read More
Researchers Infect Mountain Yellow-Legged Frogs With Chytrid Fungus In Order to Save Them
Mountain and Sierra Yellow Legged Frogs Added to Endangered Species List
Mountain Yellow-Legged Frog Recovery Effort Experiences Challenges
Advertisement
The partnership has resulted in the release of more than 400 frogs back into the wild over the last few years, said Sacramento Fish and Wildlife Office Field Supervisor Jennifer Norris, Ph.D. "This partnership has been critical to the recovery of the mountain yellow-legged frog,"she said.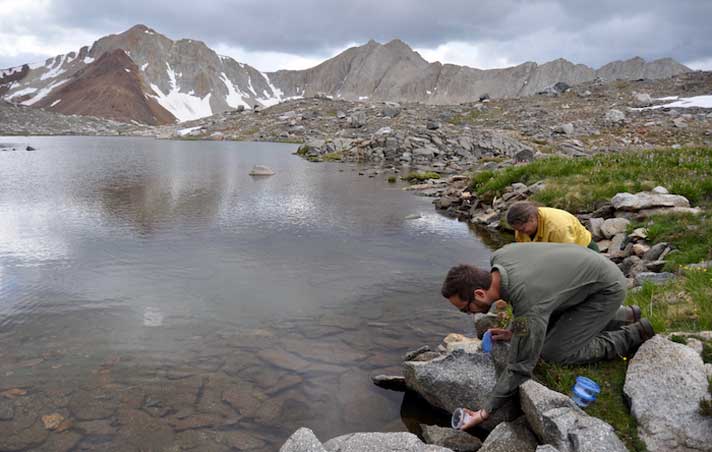 National Park Service
Advertisement
Mountain yellow-legged frogs being released into alpine lakes of California.

The mountain yellow-legged frogs are found in the alpine lakes of California as well as the San Gabriel Mountains and have been devastated by the chytrid fungus. as well as nonnative trout that used to be planted in the high altitude lakes by airplane. Some estimates put the population of frogs that have been wiped out by the disease and predation at 90 percent.