The recovery plan for the California tiger salamander was 10 years in the making.
The California tiger salamander (Ambystoma californiense) of central California, already facing threats to its native habitat from the likes of hybrid salamanders, and other man made issues may get some protections as the U.S. Fish and Wildlife Service has released a draft recovery plan for the amphibian.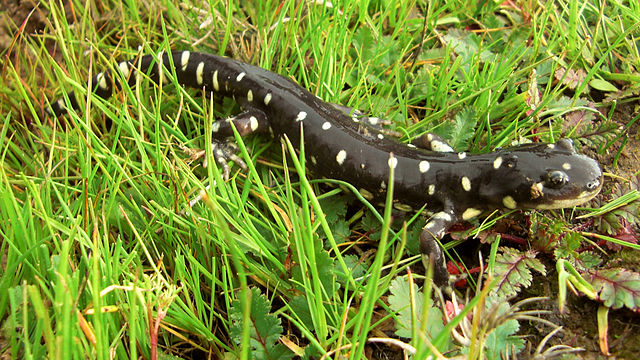 John Cleckler/USFWS
Under the USFWS draft recovery plan, the California tiger salamander will get 400,000 acres of land for breeding ponds and other suitable habitat.

The plan, if approved will set aside 400,000 acres of breeding ponds and uplands habitat for the salamander. The plan will also alleviate the threat of habitat loss for the species and calls for site specific management and monitoring plans for the lands that are set aside, so they remain in a state that is suitable for the amphibian. These sites encompass the 23 counties next to and along the foothills of the Central Valley and inner coast range of California that the salamanders are known to live.
"Because we've already destroyed and fragmented so much of their natural habitat, recovering and protecting the places these unique tiger salamanders need to survive won't be easy," said Jenny Loda, a biologist and attorney with the Center for Biological Diversity. "But we can't afford to lose these beautiful amphibians forever, so I hope federal, state and local agencies, as well as developers and farmers, will all step up to support the important work of recovery."
The plan has been a long time coming as the U.S. Fish and Wildlife Service placed the tiger salamander has been protected under the Endangered Species Act for more than 10 years, but is only now acting. The Center for Biological Diversity sued the USFWS in 2012, and its draft recovery plan is a result of that lawsuit.