The tortoises are in the care of the Turtle Survival Alliance.
More than 7,000 radiated tortoises (Astrochelys radiata) were seized from wildlife poachers on Madagascar, just months after a bust that resulted in the seizure of nearly 10,000 tortoises in the island nation.
The tortoises were seized October 24, 43 miles from the town of Toliara, where the last large seizure of radiated tortoises occurred in April 2018.
"There's this buzz in our ears of this vacuuming sound coming from the country" as tortoises are removed from the wild to satisfy domestic and international demand for meat and the pet trade, Jordan Gray, communications and outreach coordinator for the Turtle Survival Alliance (TSA), told Mongabay.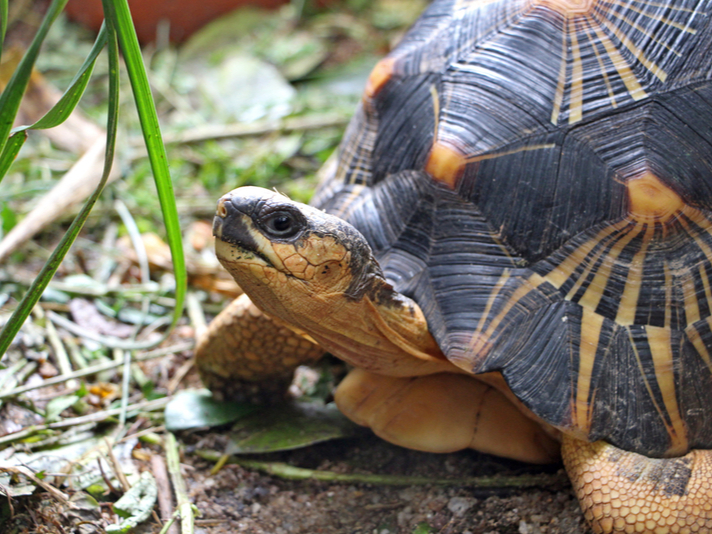 seasoning_17/Shutterstock
A healthy radiated tortoise.

Advertisement
Since the seizure, more than 200 tortoises have died and others are suffering health issues. Keepers have created temporary enclosures for the seized tortoises while veterinarians continue to provide care for those tortoises that need it, according to Mongabay. The Turtle Survival Alliance, which is already managing more than 18,000 tortoises at its facilities have to figure out how to manage the additional 7,000 tortoises that were seized. The TSA plans to move the reptiles to its Lavavolo Tortoise Center.
For now, the TSA is stepping back to allow the veterinarians to do their jobs. The alliance is in need of funding for the transport of the reptiles as well as funding for food and their immediate care.
To donate to the Turtle Survival Alliance, please do so at the TSA web page here.
Advertisement