The charge stems from a March 2018 incident that caused worldwide condemnation of the teacher.
Robert Crosland, a popular biology teacher at an Idaho middle school has been charged with misdemeanor animal cruelty, stemming from a March 2018 incident in which he is alleged to have fed a dying puppy to a snapping turtle he kept at the school.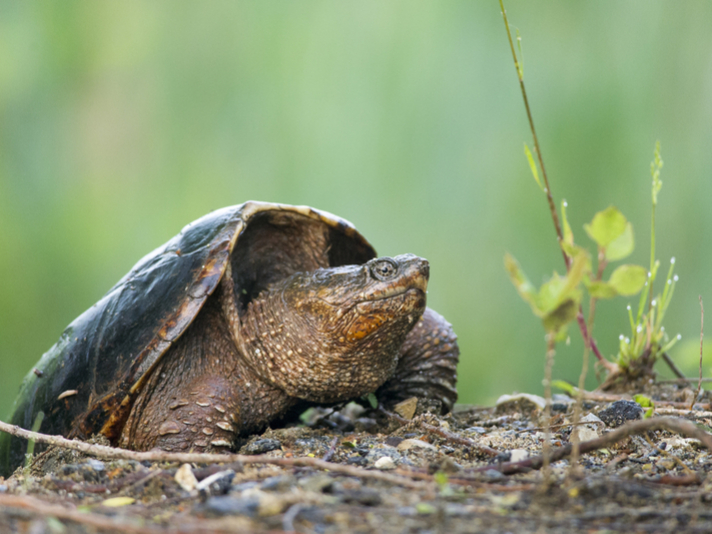 RAY HENNESSY/SHUTTERSTOCK
Common snapping turtle.

Crosland, a teacher at Preston Junior High School, faces up to six months in jail as well as a $5,000 fine if he is convicted of the crime.
The alleged incident took place after hours and not in front of a full class, and came to light after a parent of one of the students who apparently witnessed the event called authorities.
Advertisement
---
Idaho Science Teacher Under Investigation For Feeding Puppy To Class Snapping Turtle
Idaho Officials Euthanize Snapping Turtle Which Was Allegedly Fed Dying Puppy
---
The dog was apparently terminally ill and was given to Crosland by its owner. Crosland then, according to the Washington Post, apparently fed the sick dog to the turtle in a "graphic demonstration of the circle of life" for his students.
While there was worldwide outrage against Crosland, he did have his defenders. Competing petitions demanding Crosland be fired and in support of the popular teacher were launched.
Advertisement
The snapping turtle, however was seized by the Idaho Department of Fish and Game and euthanized after it was deemed an invasive species.
The investigation was handled by the Idaho attorney general's office after the Franklin County prosecutor recused himself, citing a conflict of interest.