The green sea turtle is protected by state and federal law in Hawaii.
Some cruel person or persons hacked off the front flippers of a 250-pound female green sea turtle (Chelonia mydas) on the Big Island of Hawaii and officers with the state's Department of Land and Natural Resources Division of Conservation and Resources Enforcement (DOCARE) are seeking information about the killing.
Advertisement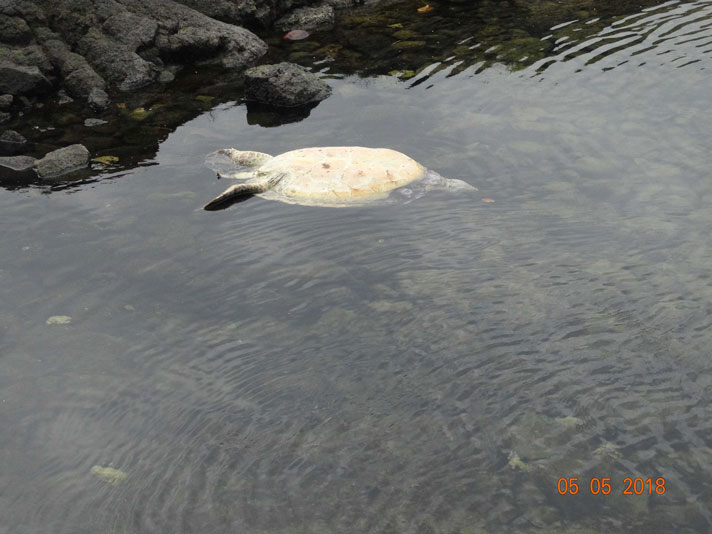 Hawaii DLNR (Department of Land and Natural Resources)
Someone killed and butchered this female green sea turtle on the Big Island of Hawaii.

According to a press release put out by the department, the sea turtle's two front flippers were amputated and it appears that the butchering of the turtle was interrupted as the criminal or criminals left the scene without the turtle.
The turtle was discovered May 5 by a couple at Onekahakaha County Beach Park in South Hilo floating belly up in a cove behind some trees, according to the press release.
Advertisement
---
How To Save The World's Sea Turtles
---
Anyone with information about this felony can call DOCARE at 808-643-DLNR or 808-933-3460.