Sponsored by Exo Terra Drawn to Reptiles 2009 winner: African bush viper by Jessica Tschampa Professional repti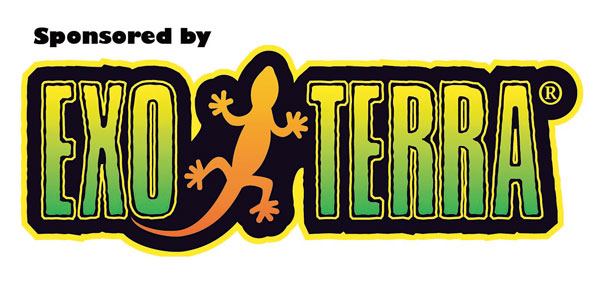 Sponsored by Exo Terra
Advertisement
REPTILES Magazine's 2013 "Drawn to Reptiles" Art Contest
Share the beauty of herps and win some fantastic prizes by entering REPTILES' amateur art contest!
Advertisement
UPDATE: THIS CONTEST IS NOW CLOSED. THANK YOU TO EVERYONE WHO ENTERED. THE WINNERS WILL BE REVEALED IN THE OCTOBER 2013 ISSUE!
Reptiles and amphibians make excellent subjects for all types of artwork, and it's time to once again witness some artistic awesomeness with the third REPTILES magazine "Drawn to Reptiles" amateur art contest! This year, highly respected professional reptile artist Tell Hicks will be judging the contest and choosing the first-, second- and third-place winners, each of whom will receive a great prize package provided by contest sponsor Exo Terra!
HERE'S WHAT YOU COULD WIN!
Advertisement
FIRST PLACE: Winner's choice: A beautifully upgraded Exo Terra rain forest or desert vivarium complete setup, valued at $1,400
SECOND PLACE: Winner's choice: An Exo Terra "enhanced standard kit" for either a rain forest or desert vivarium, including the enclosure, valued at $700
THIRD PLACE: $250 Exo Terra gift certificate
The winning artwork (and possibly some runner-ups) will be published in the October 2013 issue of REPTILES!
Advertisement
Now you know you want to enter! Read on for all the details.
Who is eligible to enter the "Drawn to Reptiles" art contest?
The contest is open to amateur artists residing in the U.S. or Canada, aged 16 and older.
What type of artwork is eligible?
Artwork in the following media is acceptable:
1. Paint (oil or acrylic)
2. Watercolor
3. Pen and ink
4. Pencil (standard or color)
5. Pastel
6. Marker
7. Charcoal
Artwork should be no larger than 11 by 17 inches in size.
Artwork should represent an actual, existing reptile or amphibian species (do not submit images of dinosaurs, dragons, fantasy or science-fiction characters, etc.).
Participants may submit as many separate entries as they wish. The artist's name, address, phone number and email address must be printed on the back of each piece.
Where should artwork be mailed?
Mail original artwork (no photos) to: Drawn to Reptiles 2013, c/o REPTILES magazine, 3 Burroughs, Irvine, CA 92618.
THE DEADLINE
All entries must be received at the above address by June 7, 2013.
Winners will be announced in the October 2013 issue of REPTILES.
Strut Your Artistic Stuff!
Our past contests resulted in some excellent artwork (see below links), and we have high hopes this year's will be no different. So to all you herp-loving artists out there, clean your brushes and sharpen your pencils, we want to see some great stuff! Good luck!
See the results of the 2005 art contest here.
See the results of the 2009 art contest here.
Additional entries from the 2009 art contest.
About Our Judge, Tell Hicks
Tell Hicks is an award-winning wildlife artist with a passion for reptiles. His detailed paintings can be seen on public display and in private collections around the world. Many reptile hobbyists are likely familiar with, and possibly own, some his prints and t-shirt designs. He is a founder member of the International Herpetological Society and has recently served as its President. Tell has traveled extensively, around the world, to study and paint reptiles and wildlife, and he frequently attends major reptile shows and events in the U.S., where he gives talks and demonstrates his art.
Entries submitted become the property of REPTILES magazine and cannot be returned. By submitting artwork, entrants are affirming that they are at least 16 years of age and live in the U.S. or Canada. They are also affirming that they are amateur artists, defined in this case as people who do not or have not make or made their livings as artists, and that artwork is their own work and that they have the right to submit it. REPTILES, ReptileChannel, Lumina Media, Tell Hicks and Rolf C. Hagen/Exo Terra cannot be held responsible for fraudulent acts or misrepresentation committed by any entrants, including the representation of someone else's artwork as their own, professional artists claiming to be amateurs, violations of third-party interests, etc. Employees of Lumina Media and Exo Terra are not eligible to enter. Artwork may later appear in Lumina Media-owned publications or websites, or be displayed at public events, such as reptile shows and pet expos. REPTILES and ReptileChannel are not responsible for ensuring prize delivery.