Researchers studied distribution patterns, collection records and frequency of occurrence from 147,515 contributions for a total of 886 snake species.
Scientists from Brazil, Australia, USA, Ecuador, Germany and Sweden have recently published a database of snakes of the American tropics collected from museum collections of the past 150 years and have concluded that there is a very high diversity of the reptiles in the region.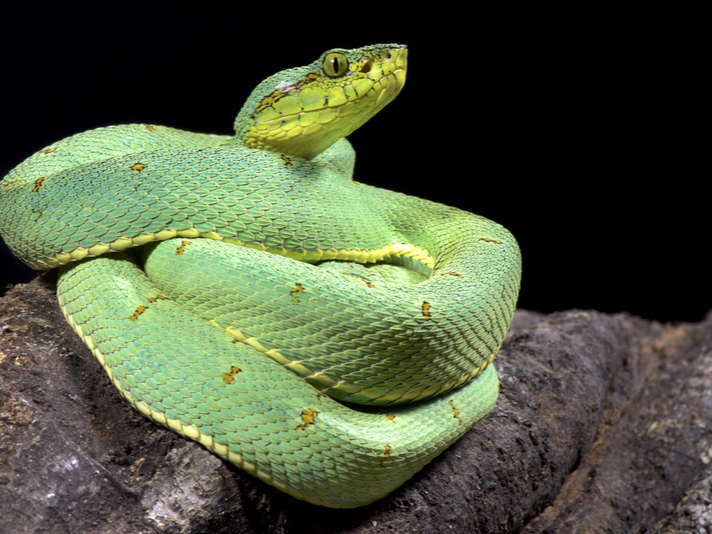 reptiles4all/Shutterstock
Amazonian palmviper, Bothrops bilineatus bilineatus.

The researchers studied distribution patterns, collection records and the frequency of occurrence from 147,515 contributions or records for a total of 886 snake species. The database comprises 74 percent of all snake species from 27 countries.
"We assume that there are still many snake species that we still do not know. However, the identification of areas poorly-sampled, where probably new species can be found, must come from data and mapping of the known species," database lead author Dr. Thaís Guedes from the University of Gothenburg said in a statement.
Advertisement
---
Want To Learn More?
New Species Of Snail-Eating Snake Discovered In Panama
---
"We realize that the very rich Amazonian area is, for example, one of the least explored areas. Most of the area is of high inaccessibility, the low investments in local research sum to relative shortage of experts to explore this huge area explain this result. Besides that, the centers of research, as scientific collections, are limited to the geographic area of major cities and universities."
Regions covered in the database include South and Central America, the West Indies and the southern regions of Mexico and Florida. In total, 886 snake species from 12 families are represented.
The database is comprised of a merger of a public database and collection data from international taxonomists.
Advertisement
"The review by taxonomic experts has greatly enhanced the data," Dr. Martin Jansen of the Senckenberg Research Institute in Frankfurt said in a statement announcing the database. "One could say that the data bank now has a kind of quality mark, something like 'taxonomically verified'. This is very important, as biodiversity models often lack this in-depth taxonomic expertise."
For more information, as well as full bibliographic information, you can read the database at the Wiley Online Library.