The man admitted to undercover agents that the fossils were smuggled out of China.
A man from Canada was deported after he was caught by Homeland Security Investigations officials attempting to sell Chinese fossils at a gem show in Arizona last year.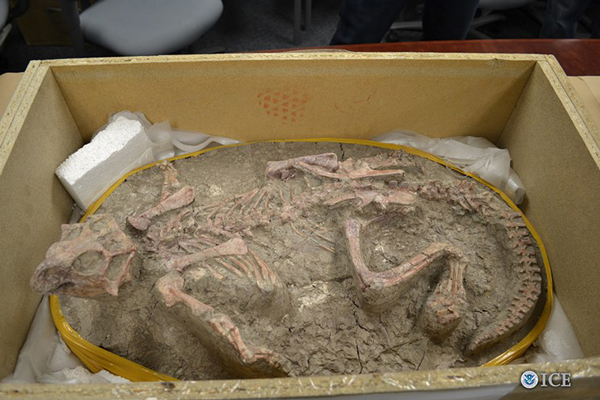 U.S. Immigration customs and enforcement
A Canadian tried to sell a complete Psittacosaurus fossil in the U.S. He was deported back to Canada.

Jun Yang, of Richmond, British Columbia was also fined $25,000 for attempting to sell the fossils that were smuggled out of China, according to the Phoenix New Times.
The fossil was of a complete Psittacosaurus, or parrot lizard, a herbivore that had a parrot-like beak. Yang also attempted to sell fossilized hadrosaur eggs, also known as duck-billed dinosaurs.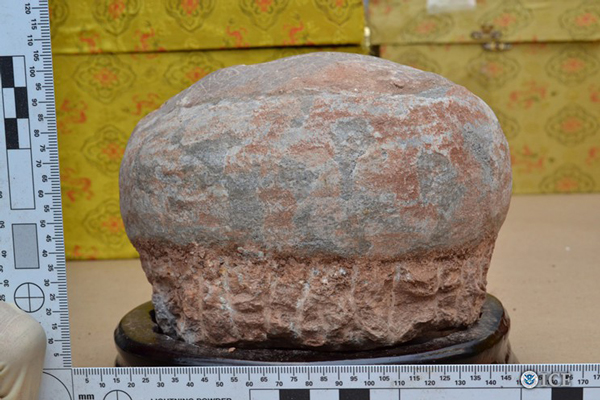 U.S. IMMIGRATION CUSTOMS AND ENFORCEMENT
A fossil hadrosaur egg.

"These prehistoric treasures rightfully belong to the Chinese people," Matthew C. Allen, special agent in charge for HSI Phoenix, said in a statement. "It's shameful that someone would plunder specimens like these from another nation simply to pleasure hobbyists and line their own pockets."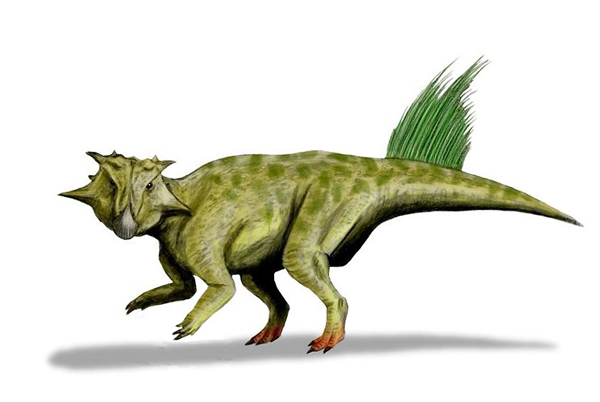 Nobu Tamura
Illustration of a psittacosaurus.

According to the report, Homeland Security Investigations (HSI) agents attended the annual Tucson Gem, Mineral & Fossil Showcase events when they happened upon Yang who was selling the fossils. Yang apparently had no problem telling the undercover agents that the fossils were smuggled out of China, but claimed that selling the fossils in the United States didn't break any laws. Yang faced several charges but pleaded guilty to a single felony count of smuggling goods into the United States. The fossils are being sent back to China.