Prof. Bishop has dedicated 30 years of his professional career advocating for frogs and other amphibians around the world.
Prof. Phil Bishop, a respected amphibian specialist with the University of Otago zoology department in New Zealand was awarded the lifetime achievement award at the Otago Daily Times Regional Science Awards, July 6.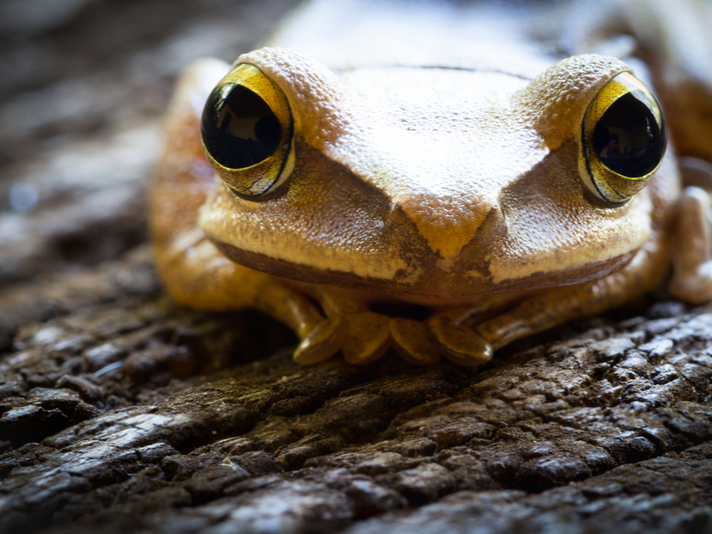 frank60/Shutterstock
Prof. Bishop wrote a paper titled "Field ecology of freezing: Linking microhabitat use with freezing tolerance in Litoria ewingii."

Bishop, author of the 2005 book "Frogs at Risk," has been working on amphibian conservation for more than 30 years. He won the top University of Otago Lifetime Achievement Award, which recognizes an individual's "dedication and achievement" in the fields of science.
---
Breakthrough In The Killer Frog Fungus
Advertisement
---
Bishop, who became enthralled with frogs as a child, parlayed that fascination into a career in which he has worked to save the world's amphibian populations, which are suffering from a variety of mostly human-caused issues.
Bishop serves as co-chairman of the International Union for the Conservation of Nature (IUCN) SSC Amphibian Specialist Group, and is also the chief scientist of the IUCN Amphibian Survival Alliance. The University of Otago ecology degree program director was "humbled and honored" for the recognition he received.
"It's great recognition of a long-term passion for amphibians," he told the Otago Daily Times.
Congratulations to Prof. Bishop on your well-deserved award.
Advertisement
A sampling of Bishop's published papers can be found here.