Judith Patience has kept Tommy for 35 years and was worried about his welfare when she passes.
An elderly woman who has been a companion to her beloved Texas desert tortoise (Gopherus berlandieri) for 35 years has finally found someone who will take care of him now that the woman is getting up in age. And that someone is Chris Leone, REPTILES magazine contributor and owner of Garden State Tortoise.
Advertisement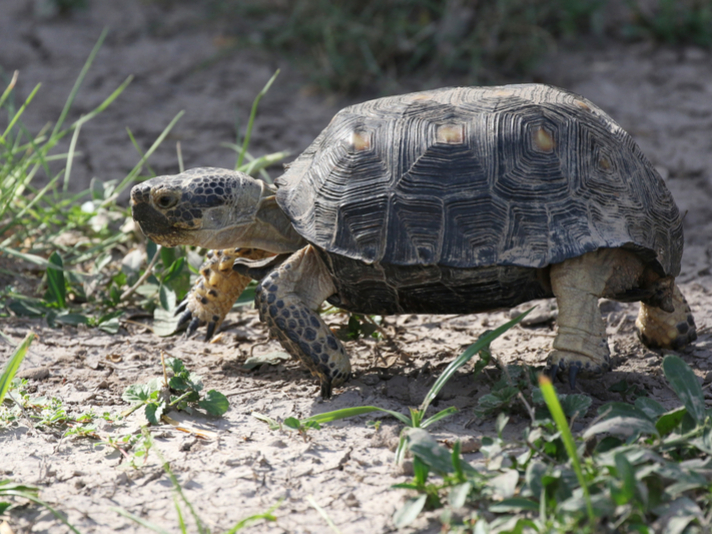 Randy Bjorklund/Shutterstock
Judith Patience has been a companion to a Texas desert tortoise like this one for 35 years.

"I am now 74," Judith Patience wrote in a letter to Winston-Salem Journal columnist George Ellison, who published her inquiry in May 2018. "My husband died two years ago. I am worried that I will die and no one will know how to care for him and through neglect or making bad decisions he will perish," Patience wrote at the time.
From that column, Patience received more than 150 replies.
Advertisement
"People have just been so kind," Patience told the Winston-Salem Journal. "Sometimes I would just get one paragraph, sometimes it would be half a page. Lovely offers, just lovely offers, but many of them had never had any experience with tortoises at all."
And then Patience got in touch with someone who put her in touch with REPTILES magazine contributor Chris Leone, owner of Garden State Tortoise and director of animal husbandry for theTurtleRoom.
---
Articles From Chris Leone
Advertisement
---
Leone is licensed to care for the Texas desert tortoise and was thrilled that Patience would let him care for Tommy.
"It means the world to us that Judith chose to send Tommy here," Leone told the Winston-Salem Journal. "We're dedicated to improving the lives of turtles and tortoises and my wife and I spend 24/7 taking care of them in captivity and the wild. Something like this, with a tortoise as loved as Tommy, that she chose us and trusts us means so much."
Tommy is going to a good home and Patience couldn't be more happy, bittersweet as it is.
"I'm at peace now because he has his place and I don't have to abandon him by dying. When you're as old as I am and you've had something nearly half your life, it's pretty deep in you," she said. "I know I found him a good home, I just know it."
Advertisement
You can get updates on Tommy's life with Chris Leone by following @garden_state_tortoise on Instagram or visit www.gardenstatetortoise.com.