Nevada does not have a limit on the number of reptiles collected in the wild.
The state of Nevada is studying whether to ban or limit the collection of wild reptiles in the state. Currently there is no limit on the number of reptiles that can be captured and sold to reptile hobbyists, but that may change after the state's wildlife commission hears recommendations on the practice at its September 22 meeting.
Some of the recommendations currently being discussed thus far include a blanket ban on collecting reptiles, and limiting the collection of reptiles for commercial sale based on species, breeding season and geography, according to a report in the Las Vegas Review Journal.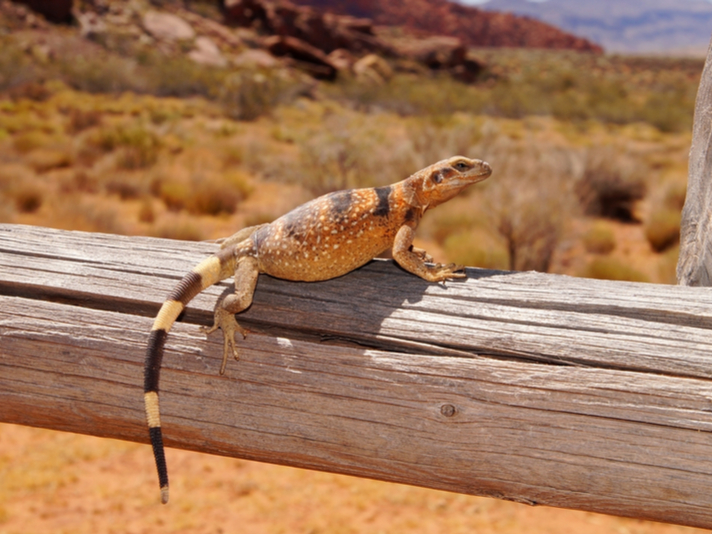 Matt Jeppson/Shutterstock
A chuckwalla on a fence.

According to Jason Jones, a state herpetologist, data from collectors' logs show reptile populations are dwindling and reptile hunters must spend more days in the field collecting animals than in the past.
Advertisement
---
Read More
Chelonians: Wild Caught Or Captive Bred?
Back to Nature: Is It Wrong To Keep Wild Snakes
---
"If you have to work harder, usually that means the things you're seeking are maybe not as abundant anymore," he told the Las Vegas Review Journal.
The state says other factors have contributed to the decline of reptile populations, including habitat destruction and degradation, climate change, the introduction of non-native and invasive species, and increased development.
Advertisement
Currently, the state imposes a permit fee of $250, open only to Nevada residents. A monthly log must be submitted detailing the species, sex and age of each reptile caught. For more information, visit the Nevada Department of Wildlife website.