Study to determine if medicine created with venom of green mamba can preserve cardiac and renal function.
The Mayo Clinic announced it was awarded a $2.5 million grant from the National Heart, Lung and Blood Institute, a division of the National Institutes of Health, to conduct research on the potential effects of an engineered guanylyl cyclase (GC) activator called cenderitide on cardiac or renal injuries following a heart attack. The cenderitide, invented by Mayo Clinic researchers was developed from the venom of the green mamba (Dendroaspis angusticeps) a venomous snake native to Africa.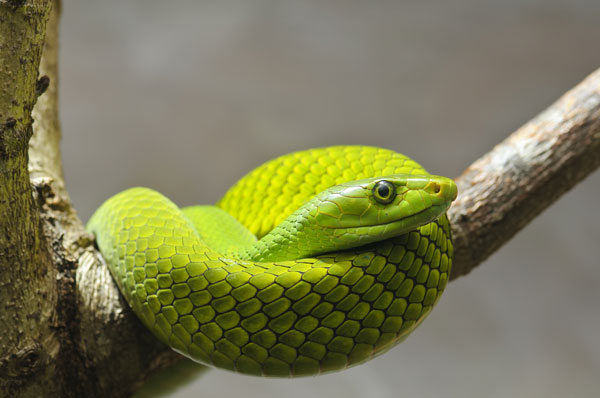 iStockphoto/Thinkstock
Mayo Clinic researchers invented a cenderitide using venom from the green mamba.
The grant will enable researchers to determine if cenderitide therapy could help to prevent the breakdown of cardiac and renal function after a heart attack and if it could help to reduce further heart failure in patients treated with the experimental medicine. The researchers believe that cenderitide, which activates two subtypes of GC receptors, can aid cardiac and renal function following a heart attack or heart failure. Mayo Clinic research fellow Fernando Martin, M.D. presented research data in November 2011 that showed cenderitide could stop the death of heart cells. The $2.5 million grant will support laboratory research as well as a proof-of-concept clinical study. The clinic will enroll 60 patients in the study in Minnesota and Florida.