Threats of violence have been made against the school district, apparently for not firing the teacher.
The snapping turtle which was allegedly fed a dying puppy by a science teacher in an Idaho classroom last week has been euthanized. According to the East Idaho News, the snapping turtle, which was seized by Idaho Department of Fish and Game earlier this week, is an invasive species and thus had to be euthanized.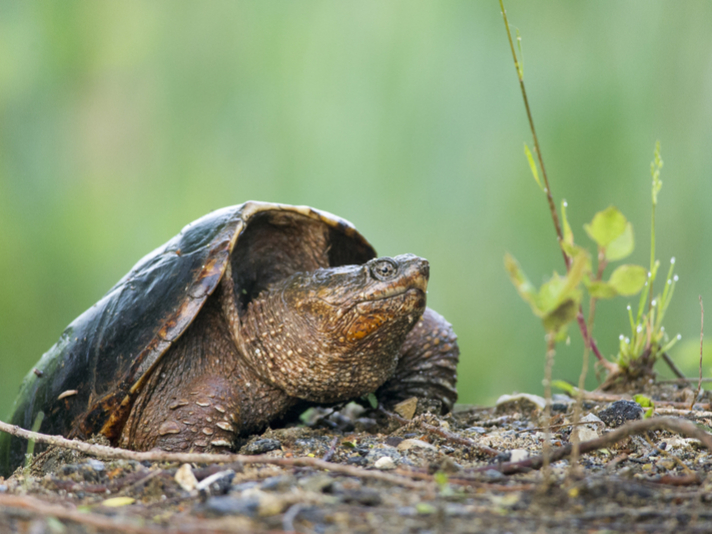 RAY HENNESSY/SHUTTERSTOCK
This is a common snapping turtle. The turtle in this incident has since been euthanized.

"The public is urged to avoid propagating invasive species or from bringing them into Idaho from other states and countries," the Idaho Department of Fish and Game said in a statement. "Anyone in possession of an invasive species is urged to contact the ISDA. A permit application can be reviewed and a number of factors are taken into consideration before a permit may be issued."
The teacher, Robert Crosland, who teaches science at Preston Junior High School in Preston, Idaho, has not been charged with any crime, and the community has rallied around him, according to EastIdahoNews.com.
Advertisement
A petition, titled "We Support Crosland" was launched on Change.org, and has more than 3,000 signatures in support of the teacher, who has taught junior high school science at the school for years.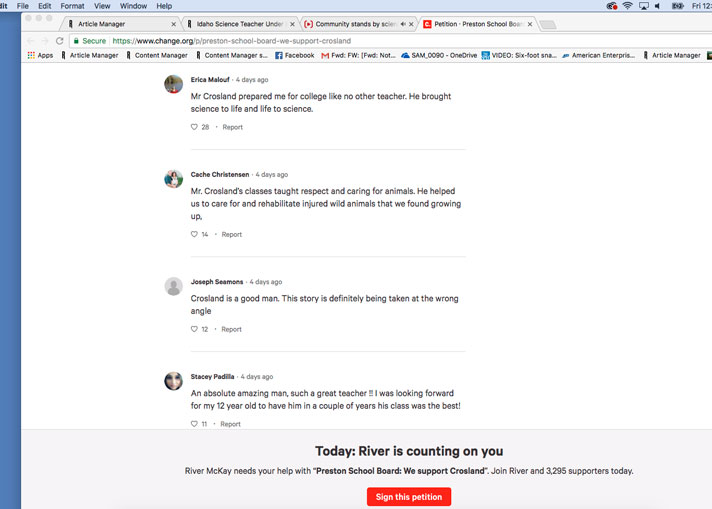 We support Crosland/Change.org
Advertisement
Comments from parents and students in support of Robert Crosland.

A petition demanding Crosland be fired has more than 90,000 signatures as the story, to the dismay of the community in Preston went viral.
"If anyone has a right to be upset, it is me," Farahlyn Hansen, a parent of two boys who were present for the feeding, told The Preston Citizen. "I am not upset. I felt like it was the more humane thing for Robert to do than to just leave it (the puppy) to die," Hansen said.
"The puppy was dying," she said. "My kids were upset to see Fox News there," she told The Preston Citizen about news organizations that descended on the school after some folks complained. "My kids are very upset about the way Robert is being portrayed in the news," said Hansen.
Advertisement
According to The Preston Citizen, threats have been made against the school district because of this and the FBI has been notified.
Whatever folks' opinions are on this issue, and with many not knowing the full facts of what occurred, one thing is certain, a seemingly healthy reptile was also killed.