First listed in 1997, DNR says that Thamnophis butleri has sufficient population numbers to warrant removal.
The Wisconsin Department of Natural Resources is slated to remove the Butler's garter snake (Thamnophis butleri) from the state's list of endangered or threatened species, according to an AP news report. The department first proposed to remove the snake from the list in 2011. It was first listed in 1997. According to the report, the snake has delayed construction projects in the state, and the Metropolitan Builders Association of Milwaukee apparently pressured state legislators to remove the snake from the list of protected species.
---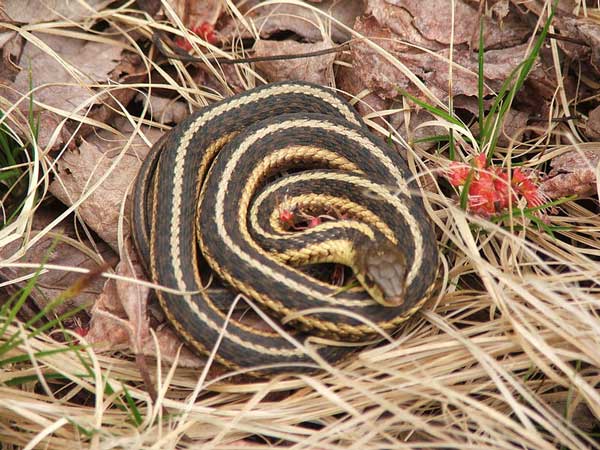 Advertisement
Photo by Wikimedia
Butler's garter snake (Thamnophis butleri)
---
Department of Natural Resources zoologist Bill Smith says in the report that the populations of the snake are stable and there are enough of them to warrant removal from the list. Some have taken issue with the DNR's assessment of the species, including herpetologist Gary Casper, who says in the report that the DNR did not even consult with outside experts regarding the snake's population numbers. Casper said he hasn't seen any evidence that the snake has recovered to an extent that it would justify subjecting the population of snakes to more development.
The Butler's garter snake is one of five species of garter snake that can be found in open upland and wetland habitats in Wisconsin. It is the smallest of the five, growing to about 15 to 20 inches in length. It feeds on earthworms, leeches, and small amphibians. In Wisconsin, it can be found in six counties; Milwaukee, Ozaukee, Washington, Waukesha, Fond du Lac and Sheboygan counties.