From turtles and tortoises to iguanas and lizards, a complete and balanced diet is critical for the health and longevity of reptiles. Complete means a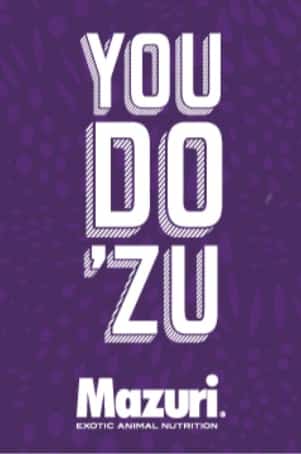 From turtles and tortoises to iguanas and lizards, a complete and balanced diet is critical for the health and longevity of reptiles. Complete means all nutrients required for the species' age and lifestyle are included, and balanced means all nutrients are available in the correct amount and proportions.
While specific requirements can vary depending on species, size and habitat, the same basic elements of reptile nutrition hold true across the board. Keep these five factors in mind when feeding your pet:
1. Water
Water is essential for all animals, but it goes beyond hydration for reptiles. They also need some to splash around in, especially on warm days while exploring the backyard. For reptiles, water supports healthy cell function. Plus, some of their biological processes are made easier with hydration, such as skin shedding.
The best way to provide water depends on the animal. For example, reptile species native to the rainforest may prefer a drip system or mister, while turtle and tortoise keepers may prefer to soak their reptiles regularly.
2. Protein
Proteins are made of amino acid chains and each reptile species requires different combinations of them. Proteins are essential building blocks for the formation of muscles, enzymes and antibodies. Providing the proper amount of protein through a pelleted diet for growing reptiles can help prevent certain conditions, such as pyramiding.
Pyramiding in tortoises is when individual scutes and bones of the shell form hump-like shapes. It can be prevented by providing complete and balanced diets from day one, as well as an environment with higher humidity levels for growing hatchlings.
Advertisement
3. Energy
Even slow-moving turtles need energy. However, energy requirements vary depending on an animal's life stage. Younger animals that are growing and developing require more energy than an adult. Reproducing animals and highly active animals also require more energy.
Just like people, excess energy or carbohydrates in the diet can lead to obesity. For this reason, many reptile owners look for feed options low in starch, a nutrient that keep food pellets held together, because it adds extra energy without providing much nutritional value. Mazuri® Tortoise LS Diet delivers all the necessary vitamins and minerals with low starch and high fiber.
4. Vitamins and Minerals
All reptiles, whether bearded dragons, tortoises, turtles or iguanas, are at risk of developing metabolic bone disease (MBD), a condition that causes a weakening of the skeletal structure. An effective way to prevent MBD is to keep the dietary calcium to phosphorus ratio between 1:1 and 2:1.
Vitamin D3 is also critical for reptile diets because it helps calcium and phosphorus do their important jobs throughout the body. It can be hard for reptiles that are kept indoors to get adequate amounts of vitamin D3 from the sun but a complete and balanced pelleted reptile feed is a great way to ensure your pet is receiving all the vitamins and minerals they need in the proper amounts, including vitamin D3, calcium and phosphorus.
Advertisement
5. Treats and Snacks
Giving reptiles greens, veggies and fruit is not only enriching, it also provides variety to their diet. These treats and snacks should be fed in moderation, though. For tortoises and turtles, their diets should be no more than 5% fruit and 20% vegetables. Complete and balanced pelleted feeds should make up most of their diet.
Mazuri is passionate about reptile nutrition. As the exotic animal nutrition brand relied on by zoos around the world, we bring professional-grade animal nutrition to you so when it comes to mealtime, you do 'Zu.
For more information about Mazuri's tortoise nutrition products, click here.
Advertisement