Authorities tried working with the owner to try and improve conditions before seizing the reptiles.
Animal Care Services in San Antonio, TX seized 136 snakes and feeder mice and rats from a home in San Antonio, after several attempts to help the man living in the home to improve the living conditions of the animals.
SNAKE HOARDER: We're at snake hoarding incident in the 500 block of Kayton Avenue on the Southeast Side. HERE'S WHAT WE KNOW: https://www.ksat.com/news/100_-snakes-found-in-deplorable-animal-hoarding-incident-at-se-side-home

Posted by KSAT 12 & KSAT.com on Wednesday, September 5, 2018
A warrant was served on the man, a snake collector and breeder. Claiming the animals had no water and the enclosures in which they where living in were dirty.
---
---
Joel Skidmore, ACS field supervisor told KSAT.com that authorities were previously called to the residence and they had agreed on a plan with the owner to improve the living conditions of the animals , but after several attempts to fix the conditions, authorities obtained the warrant that enabled them to seize the property.
Skidmore told KSAT that even though the mice and rats are food for the snakes, "you still have to maintain a state of good health and a state of well-being for them. They can't live in the conditions we found them."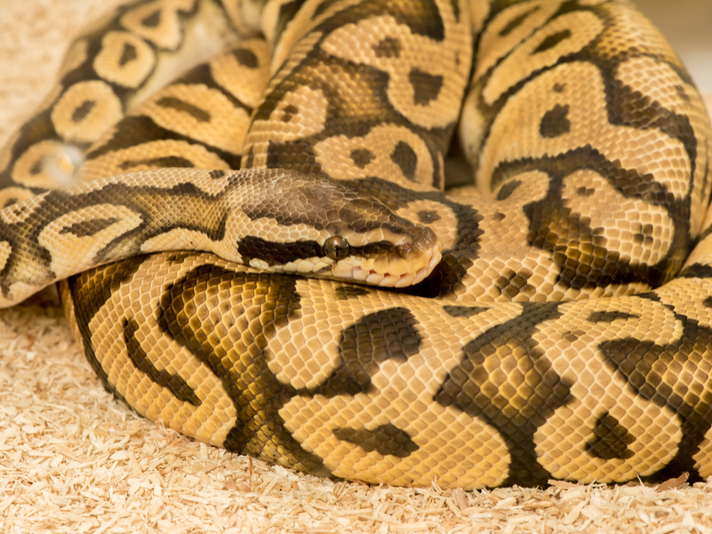 Advertisement
RAYphotographer/Shutterstock
Ball pythons are one of the most popular captive bred snakes.

The snakes, ball pythons and two reticulated pythons, will be in the possession of ACS, and the owner has 10 days to try and get the reptiles back. If he is unable to successfully win release of the animals, ACS will find homes for them. They are not put up for adoption, Lisa Norwood, ACS spokeswoman told KSAT. Charges have not been filed against the man, but could be filed in the future.
Advertisement