FrogID will help Australia catalog the country's more than 230 frog species.
Australia just launched its First National Frog Count and officials are hoping that residents will use a soon-to-be-released FrogID app to help record and catalog frog calls that are heard in the wild.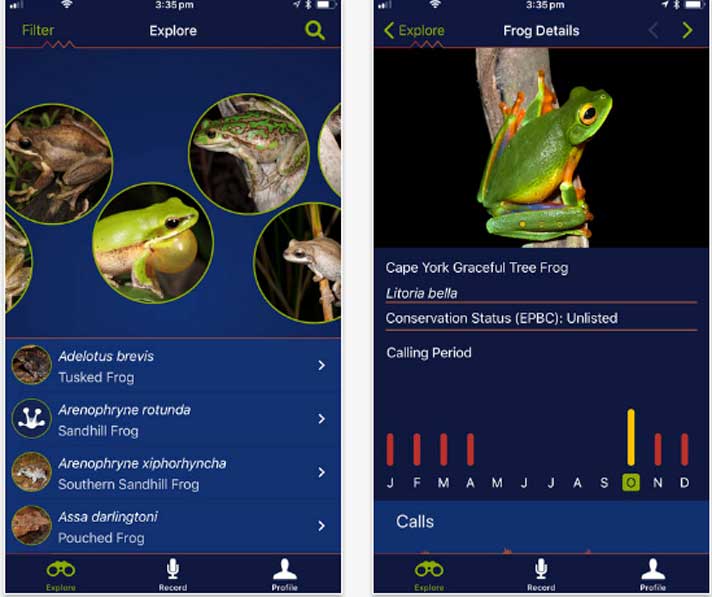 FrogID
FrogID enables anyone with an iOS or Android device to catalog and identify the more than 230 frog species in Australia.

The application, developed by the Australian Museum in partnership with IBM, will be available for iOS and Android smart phones on Nov. 10. It will be free and is the key tool that will be used to help make Australia's First National Frog Count successful.
---
Want To Learn More?
Three Australian Frog Species Officially Extinct
Can't Tell An Invasive Cane Toad From A Native Australian Frog? There's An App For That
---
FrogID identifies frog species based on the frog's call, those unique chirps, croaks, rabbits, and peeps that the amphibians make as they go about their nightly (and daytime) business. It enables users to record frog calls anywhere they hear frogs, from their own backyard to parks, streams, and wetlands and other areas where frogs live. Scientists will be able to determine where frogs are congregating and where they aren't. The app will also enable scientists to track the invasive cane toad, as well as determine how frogs are adapting to a changing environment.
When a user records and uploads the frog calls to the application's frog database, the app will help to identify the frog species and where that species is located, based on the app and mobile phone data.
The launch of FrogID bring's Australia's first national citizen science frog identification initiative to the masses. Anyone with an iOS or Android device can help the country catalog the more than 230 frog species that call Australia home.
The project is led by the Australian Museum, the Australian government, IBM and a host of other museums, including the Western Australian Museum. the Queensland Museum, Museums Victoria, the Tasmanian Museum & Art Gallery, and the South Australian Museum.