O'Shea was "nipped" on the leg by Sleeping Beauty, a 14-year-old female King Cobra.
Television personality and snake handler Mark O'Shea was bitten Sunday by a king cobra (Ophiophagus hannah) at West Midlands Safari Park in the United Kingdom. According to a report from the BBC, O'Shea was with another staff member when he was "nipped" by Sleeping Beauty, a 14-year-old female cobra. Sleeping Beauty has been a resident at the safari park for 10 years.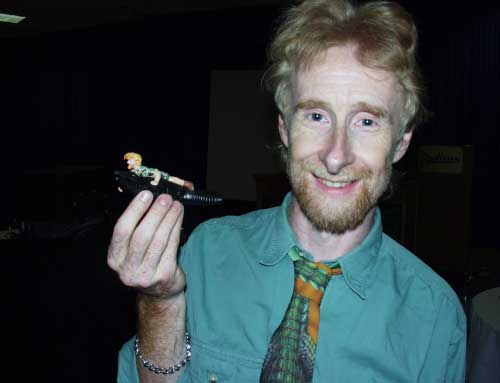 Advertisement
Russ Gurley
Herper Mark O'Shea was bit by a King Cobra on August 19 in the United Kingdom
The report says the park keeps anti-venom for all of its venomous animals and conducts routine drills to stay prepared if and when bites occur. The report said that O'Shea was receiving excellent care when paramedics arrived. His leg had already been immobilized in an effort to prevent the venom from entering the blood stream, and the staff had the anti-venom on hand in the event that he needed it before being airlifted to the hospital. A full investigation will take place to determine how O'Shea was bitten.
The king cobra (Ophiophagus hannah) is the largest venomous snake, capable of attaining lengths of 12-14 feet with the largest specimen going more than 16 feet. They are native to southern and Southeast Asia as well as Indonesia and the Philippine islands. They primarily eat other snakes and live in open woods and pasturelands close to water.
Read Mark's article, "Herps of Papua New Guinea" here.
Advertisement