Florida bill to designate gopher tortoise as official state tortoise.
Florida State Sen. Burt L. Saunders has introduced legislation (Senate Bill 1486) that would declare the gopher tortoise as the official state tortoise of Florida.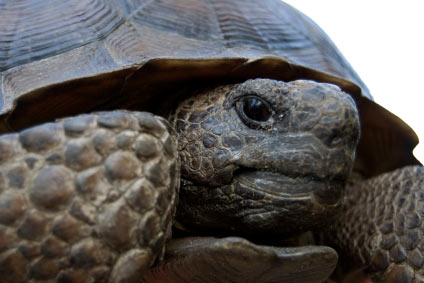 Advertisement
On the Florida Endangered Species list, the Gopher Tortoise is on its way to becoming the official state tortoise of Flor
In some states, once an animal has been named as the official state animal, it can no longer be imported into or exported out of the state.
Gopher tortoises are on the Florida Endangered Species List, categorized as a Species of Special Concern.
Senate Bill 1486 was heard in the Senate Committee on Environmental Preservation & Conservation on March 6 and was passed without amendments. The bill also sits in the Senate Committee on Governmental Operations, where it awaits public hearing.
If this legislation is enacted, it will take effect July 1, 2008.
Advertisement
For more information about the legislation, click here.