Louisiana reptile bills: iguana regulations, surrendering of illegal animals.
The Louisiana State Legislature is currently mulling two pet-related bills, one in regards to new regulations for wholesale/retail dealers who sell iguanas (Senate Bill 368) and another that would allow owners of illegal animals to voluntarily surrender them to the Department of Wildlife and Fisheries without penalty (House Bill 1255).
S.B. 368 would require wholesale/retail dealers to disclose in writing, certain information to a consumer who purchases an iguana; to provide for the keeping of such animals; and to provide for related matters.
Advertisement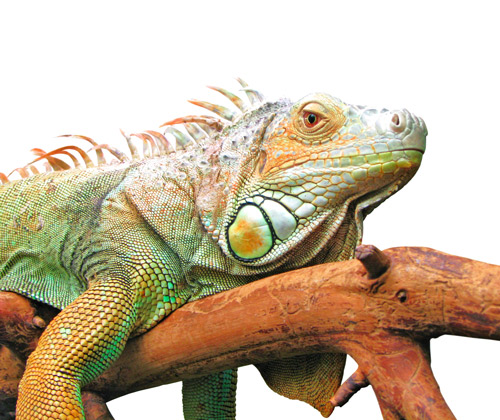 S.B. 368 would require wholesale/retail dealers to disclose certain information about iguanas in writing prior to sale
Specifically, the bill states that wholesale/retail dealers must keep record of a written acknowledgement by each consumer who purchases an iguana that, prior to the sale of the iguana to the consumer, the retailer advised the consumer, in writing, of all of the following:
The primary care needed for the iguana, including food and appropriate habitat;
A warning that the iguana can carry salmonella; and
That the iguana will grow substantially in size and will be more difficult to care for properly.
The bill, which was introduced in the Senate at the end of March, was referred to the Committee of Commerce yesterday.
Advertisement
H.B. 1255, which was scheduled for floor debate today, would allow the owner of "any live animal possessed illegally or which may be possessed only by permit or license from the Department of Wildlife and Fisheries to be voluntarily surrendered to the department without penalty."
This means that the person who surrenders such an animal would not be prosecuted for illegally possessing or possessing without a permit or license. However, the surrender must be "initiated prior to any independent investigation or contact by any public employee operating in their official capacity."
The proposed law authorizes the department to dispose of a surrendered animal in any manner it finds appropriate.
S.B. 368: www.legis.state.la.us/billdata/streamdocument.asp?did=695974
Advertisement
H.B. 1255: www.legis.state.la.us/billdata/streamdocument.asp?did=695809