Tat Attack! — a contest for the tattooed among us.
We're tingling with anticipation over our newest contest: the REPTILES Tat Attack! Tattoo Contest. If you have herp-inspired tattoos, I hope you'll enter. Cash prizes await the three winners!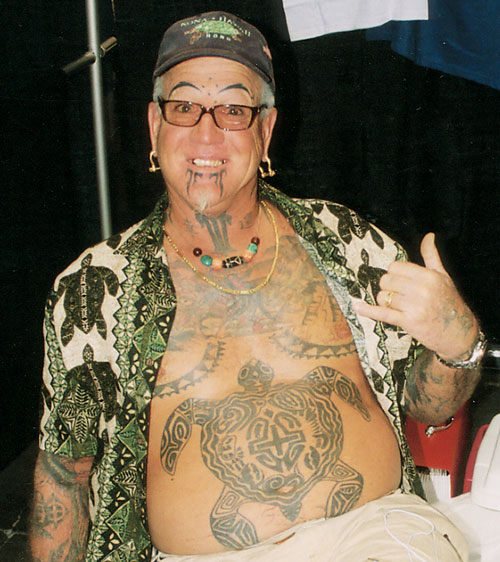 Clay Jackson
ReptileChannel's July 2008 Tat Attack! Contest
The July 2004 issue featured our first tattoo contest. That one was a real pleasure — we loved reviewing the submissions to see what tattoos would be revealed. The creativity and talent on display was invigorating, and we saw many cool reptile tattoos (amphibians, too — not surprisingly, red-eyed treefrogs were very popular tattoo models).
Reptile enthusiasts, especially snake fans, have become synonymous with tattoos to the point that it's a cliché that reptile people often sport tattoos. Some people envision reptile shows as places where they might be confronted by hordes of vaguely threatening tattooed characters, but shows are very much a family affair — tattoos and all.
When I think of reptiles and tattoos, I think of "Tattoo Pete" Gardiner (this photo should make it obvious why). I usually see Tattoo Pete at the National Reptile Breeders' Expo in Daytona Beach, Fla. He has served as auctioneer during the Saturday night auction to benefit a variety of reptile conservation projects.
Advertisement
Even if you don't display as much ink as Pete, consider entering our contest. Cash prizes are on the line as well as a chance to show herpers worldwide that you have taken your place among the few, the proud, the tattooed.