Tom White's role expands at CCPet with title of general manager.
Click image to enlarge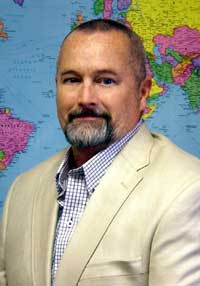 In addition to being president of business development at CCPet, Tom White is now the company's general manager.
Tom White, president of business development at pet product company CCPet, has been given the additional title of general manager. It has been one year since White started at CCPet. In that time, a great deal has been accomplished, according to the company.
"At the onset, I laid out a plan to streamline the catalog, establish global and U.S. independent distribution, and broaden the base of our product offerings, among other things," White said. "With all of these programs yielding the desired results, it makes sense to review and ensure that CCPet is operating at peak efficiency."
Advertisement
According to CCPet, in his new capacity, White will focus on operating procedures, customer interface, freight scheduling and movement, employees' roles, industry education, cross-training and other internal functions, while continuing to expand CCPet's product line and exposure within the pet industry.