The two sea turtles spent nearly a year in rehabilitation.
Rhaegal and Coral, two sea turtles brought into the South Carolina Aquarium Sea Turtle Care Center for rehabilitation, will be released by the aquarium, in partnership with the South Carolina Department of Natural Resources, May 10 at 2 p.m. EST at Isle of Palms County Park in Charleston. The release will also be streamed live on the aquarium's Facebook page.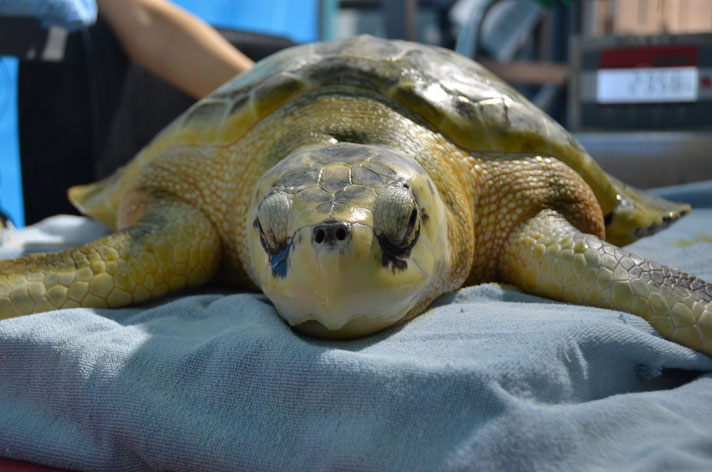 South Carolina Aquarium Sea Turtle Care Center
Coral, a Kemp's ridley sea turtle was found floating in the water with a damaged carapace.

Coral, a subadult Kemp's Ridley sea turtle (Lepidochelys kempii), was found in July 2017 floating with a carapace that appeared to have been damaged by a boat strike. The turtle was rescued off Edisto Island and rehabilitated at the center.
Advertisement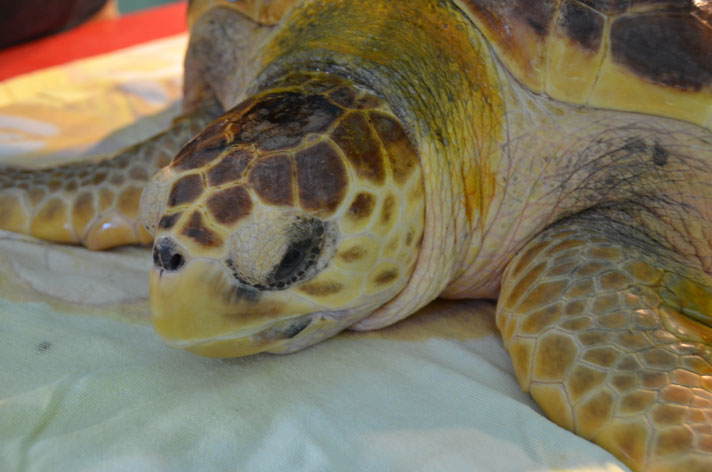 SOUTH CAROLINA AQUARIUM SEA TURTLE CARE CENTER
Rhaegal came to the aquarium cold-stunned and had pneumonia.

Rhaegal, a loggerhead sea turtle (Caretta caretta), was found stranded at Little Island Park in Virginia Beach more than 11 months ago, cold stunned and with a heart rate of just 12 beats per minute. He was diagnosed with pneumonia and put on a six month treatment that included antibiotics and is now going to be released back into the wild.
Advertisement
Rhaegal and Coral Are Going Home!

Hey, everyone! We've got some exciting news. You're invited to the first public release of the year sponsored by Mercedes-Benz Vans USA! Get the details from Sea Turtle Biologist, Cait Crosby. #ProtectWhatYouLove #journeyhome

Posted by South Carolina Aquarium on Wednesday, May 9, 2018
The release of Rhaegal and Coral will bring the number of sea turtles rehabilitated and released by the aquarium to 251. The aquarium will also livestream the release of the duo via its Facebook page at https://www.facebook.com/scaquarium/