Photographer Mark Laita captures some of the world's most beautiful snakes in striking poses.
Mark Laita, a fine arts photographer is showcasing his work with snakes in his exhibit "Serpentine" at The Academy of Natural Sciences of Drexel University in Philadelphia now through September 22, 2013. Laita went on a worldwide expedition to capture a variety of snakes, from the Malaysia coral snake (Calliophis bivirgatus) to the Honduran milk snake (Lampropeltis triangulum hondurensis) to the black Pakistan cobra (Naja naja karachiensis) in a variety of poses. The collection of 12 images are from his latest book, Serpentine, which he says exhibit's "the sensual attractiveness" of these reptiles.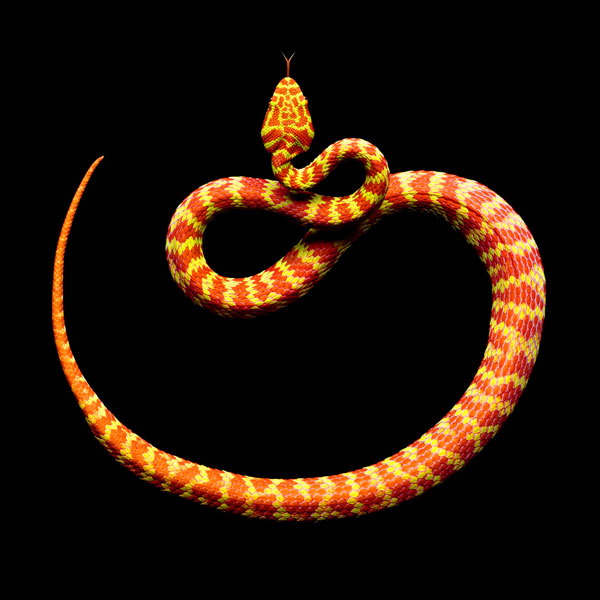 Photo by Mark Laita
Pit viper.
Laita spent more than a year photographing pythons, pit vipers, coral snakes and other snakes in the care of collectors, breeders, zoos, and venom laboratories. Laita shot each specimen on a black background to showcase their texutres, colorations and markings, and each photograph was taken right after the snake its skin to ensure the colors are at their most vibrant.
Advertisement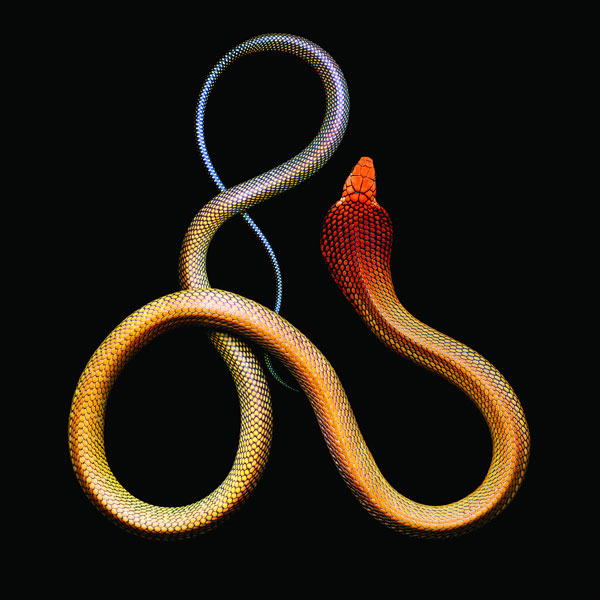 Photo by Mark Laita

King cobra.
Advertisement
"Every time I photograph a snake, I am fascinated by its color and texture, of course, but what interests me most are the sensual forms its movement creates," Laita wrote in the prologue of his newly published book. "It's as if these creatures are—to their core—so inherently beautiful that there is nothing they can do, no position they can take, that fails to be anything but mesmerizing."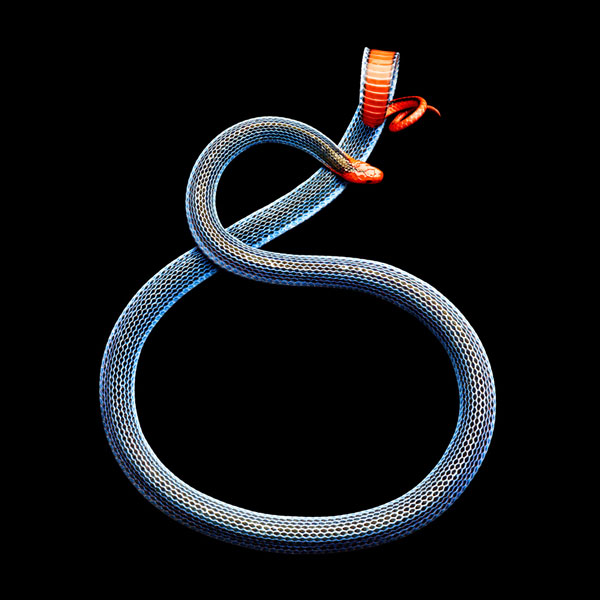 Photo by Mark Laita
Advertisement
Malaysian coral snake.
Advertisement