Drifter was found entangled in fishing line that was attached to a buoy in the Florida Keys.
A sea turtle that was injured after Hurricane Irma and was rehabilitated at the Turtle Hospital in Key West, FL, has been returned to the sea by the U.S. Coast Guard.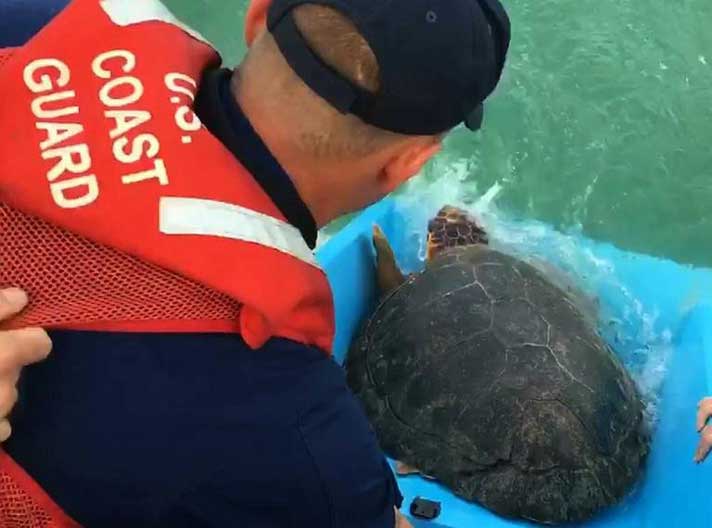 u.s. coast guard
Drifter was released back into the ocean after about two months rehabilitation.

Drifer, a 150 pound loggerhead turtle (Caretta caretta), got caught in some ghost fishing line that was part of the trash that Hurricane Irma brought to the Florida shoreline, according to the U.S. Coast Guard.
---
Want To Learn More?
How To Save The World's Sea Turtles
Advertisement
---
The fishing line was also attached to a buoy. Her injuries were primarily to her front flippers. When she was brought into the Turtle Hospital on September 26, her left front flipper was swollen from being entangled.
The Turtle Hospital's mission is to rehabilitate sick or injured sea turtles and return them to the wild when they are healthy. The hospital also educates folks through outreach programs, including turtle releases like what occurred Nov. 16 with Drifter. The facility offers educational experiences to the public. Pricing, which helps the nonprofit. is $22 for those 13 and above, and $11 for those 4-12 years old. For more information about the Turtle Hospital, visit its Facebook page.