The airport will give away squares of the lizard carpet when it is replaced in May 2018.
If you have traveled through the El Paso International Airport in El Paso, Tex., you may have noticed the carpeting. Most reptile lovers who have gone through the airport would know that the carpet features a green lizard motif.
Advertisement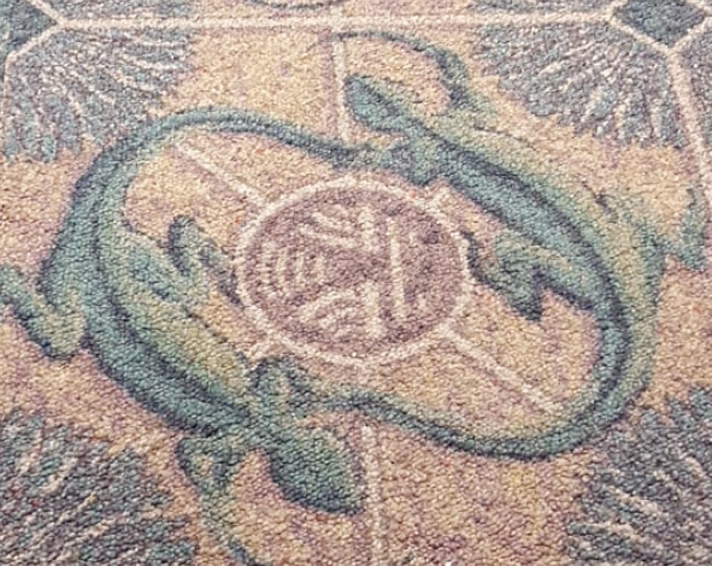 El Paso International Airport/Instagram
The lizard carpet at El Paso International Airport goes away May 2018.

The carpet was first installed at the airport in the 1990s. but sadly, the airport is renovating and the carpet is going away.
But not without some controversy. Some folks posted their opinions about the decision on social media, with one traveling saying that
Advertisement
"There are few things that are aesthetically displeasing as the El Paso airport's lizard carpet," Mason Quinones tweeted in December 2016.
Another tweeted:
"The El Paso airport should sell socks that match the carpet. "
"The lizards are wonderful. They're part of our history. We'll never forget them. But it was also very costly to do upkeep with that," Monica Lombrana, the airport's director of aviation told KVIA News. "Whenever we had to replace carpeting, because the lizards are copy righted, we had to get a special one."
Advertisement
Some travelers waxed nostalgic about the lizard carpet.
"Even when I lived in Dallas, coming home, it was always just a good, warm, fuzzy feeling to see the lizards," El Paso native Monica Quiet told KVIA.
The lizards are going to be replaced by May 2018. If you are truly a fan, the airport will be having a giveaway of the lizard squares on the El Paso International Airport Facebook page.