A red-eared slider was found frozen in its enclosure. Luckily it survived.
A turtle that was found frozen in its enclosure in an abandoned Coventry, Rhode Island house on February 7, 2018, has survived its ordeal, and the police are looking for the suspect who allegedly abandoned the reptile.
Advertisement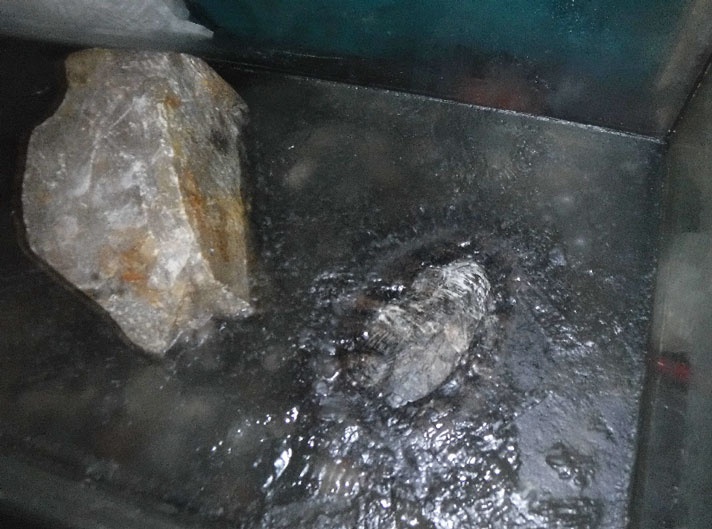 Coventry Police/Facebook
This red-eared slider was found frozen in its enclosure. Luckily it survived.

"On 2/07/2018, Animal Control Officers were called to a home in Maple Root Village for the report of an abandoned animal," the Coventry Police wrote on its Facebook page. "Through their investigation, it was determined that the home was in fact abandoned for several days. Located in the home was a fish tank that was frozen solid. Encased in the ice was a turtle."
---
Want To Learn More?
Advertisement
---
The tank and the turtle were taken to animal control where the tank was able to thaw overnight, the police said. The next morning the turtle began to show signs of life and was placed in a proper enclosure. It was then sent to a reptile organization where she will recover and be rehabilitated.
"In honor of her will to survive, we decided to name the Turtle "Elsa" because the cold never bothered her anyways!"
The red-eared slider is doing well.
The police are searching for Luis Rosa, wanted for two counts of animal cruelty for abandoning the turtle and a dog. If you have any information on Rosa, contact the police at 401-823-1100 or via email at Tips@Coventry.org.
Advertisement