The Houston-based rapper meets a few exotics at Fauna NYC.
Houston-based rapper "Ugly God" has a Billboard Hot 100 with his song "Water" which has garnered more than 37 million views on YouTube, and ever since he appeared on the rap scene back in 2016, he has gained fans with his music. But it is his enjoyment for lizards that garners him another kind of fame with his fans.
Advertisement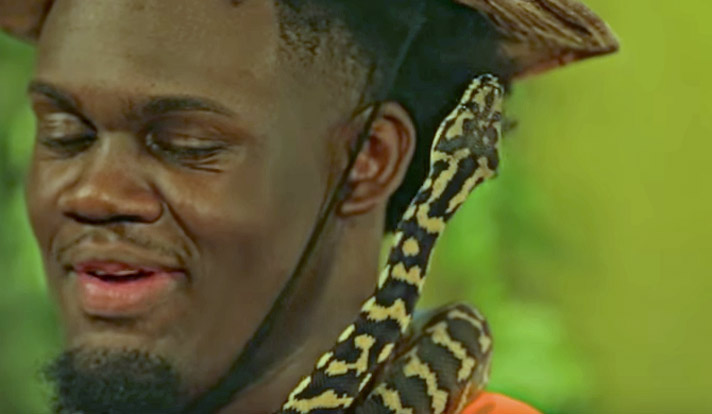 XXL/YouTube
Ugly God meets a carpet python.

According to XXLMAG.com, Ugly God's fans have mashed up various tribute videos on Instagram showing the rapper with his lizards. XXLMag has also stepped in, bringing the rapper to the Fauna NYC reptile store to introduce rap's self-proclaimed Lizard Man to some exotic reptiles.
---
Want To Learn More?
Advertisement
REPTILES magazine Interview With Slash From Guns N' Roses
---
At first we had a few apprehensions on how Ugly God would react when dealing with the store's ball pythons and an Argus monitor, but for the most part, Ugly God was fairly respectful with his introduction to exotics.
Fauna's reptile handlers, Megan Sweeny and Daniel Kopulos, helped explain to Ugly God each species he was introduced to, and the video also included factoids of the reptiles that appear. Take a look at the video and let us know what you think.
Advertisement