One Direction contributes a page in the charity book The Curious Tale Of Fi-Rex
I am not familiar with One Direction, though I do know they are a boy band in the mold of the Backstreet Boys, N'Sync, and New Kids On the Block. And why am I writing about them? Well, it turns out that they are characters in a book organized by UK Olympic diver Tom Daley in which the boy band turns into a band of frogs called Pond Direction. And Sir Paul McCartney himself resurrects Pond Direction as part of his Frog Chorus from "We All Stand Together," McCartney's 1984 hit song.
Advertisement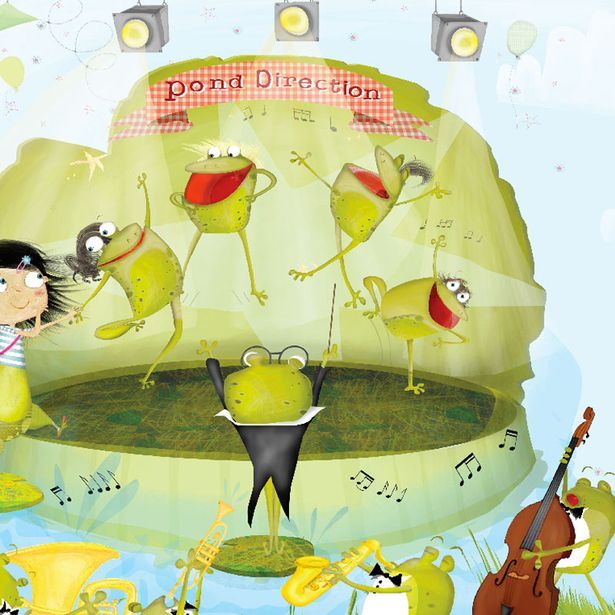 The Curious Tale Of Fi-Rex
Those frogs are from the boy band One Direction who appear in the book, The Curious Tale Of Fi-Rex.
The book is called "The Curious Tale Of Fi-Rex" and it is about a girl named Fiona who is half girl and half dinosaur.
Daley invited a host of celebrities to write a page in the book, in which they only see the last sentence from the previous page. One Direction decided to write about a band named Pond Direction, in which F-Rex is friends.
Advertisement
Other celebrities who wrote a page in the book include Rod Stewart, Coleen Rooney, Bear Grylls, Penny Lancaster, Wayne Rooney, Jools Oliver, Amanda Holden, Van Outen Van Outen , and Murray Murray.
All proceeds from the book will go to the Children in Need charity.
If you are in Europe, you can purchase the book from the WH Smith website.
Advertisement
---
John Virata keeps a western hognose snake, a ball python, two corn snakes, a king snake, and two leopard geckos. His first snake, a California kingsnake, was purchased for $5. His first pet reptile was a green anole that arrived in a small box via mail order. Follow him on Twitter @johnvirata